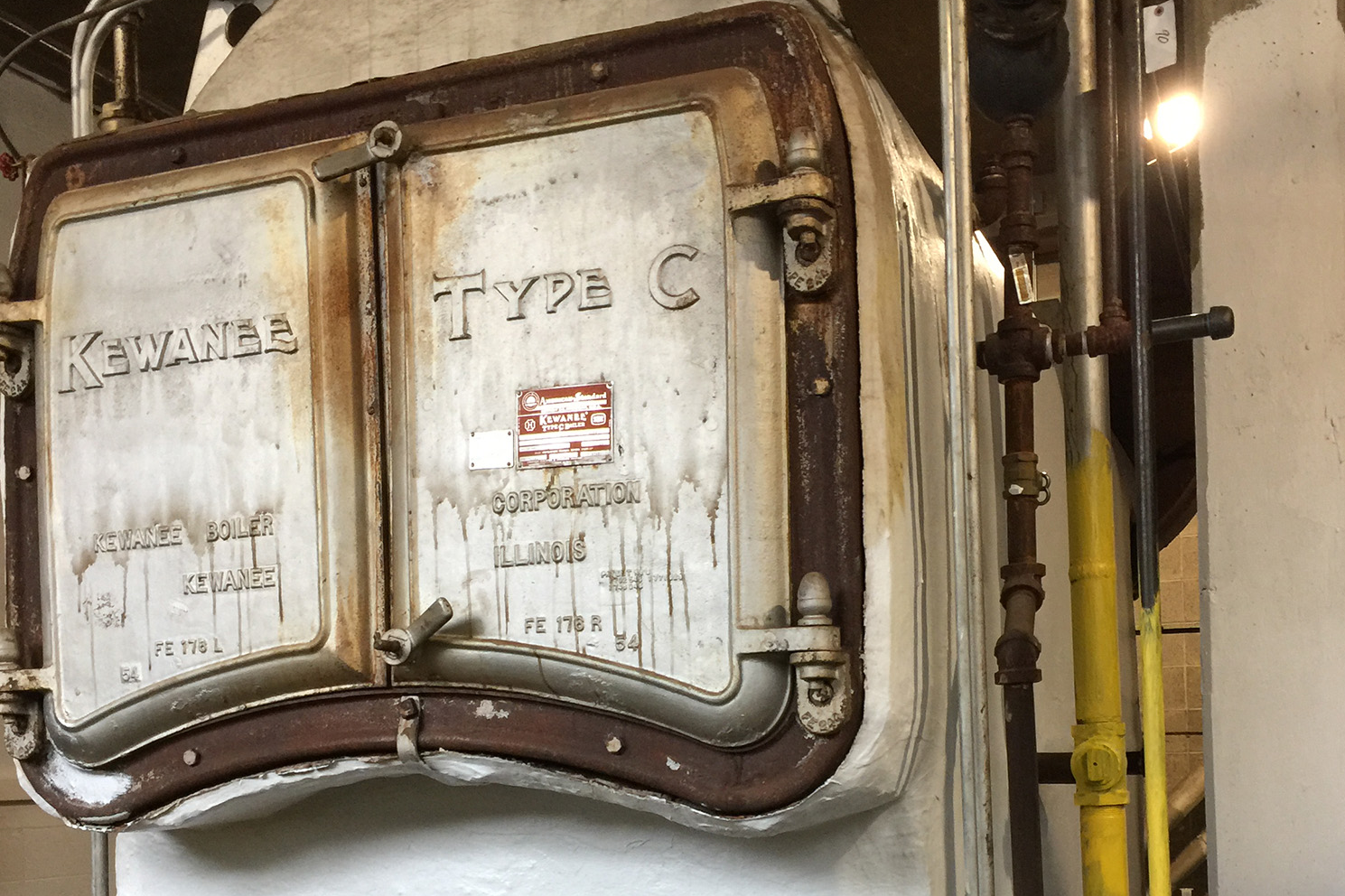 A comprehensive facility needs assessment revealed infrastructure, energy efficiency, and ADA compliance needs at LFS.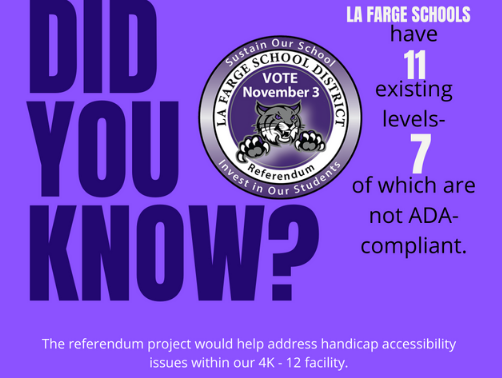 The referendum would provide resources to improve access to 7 levels of the LFSD campuses!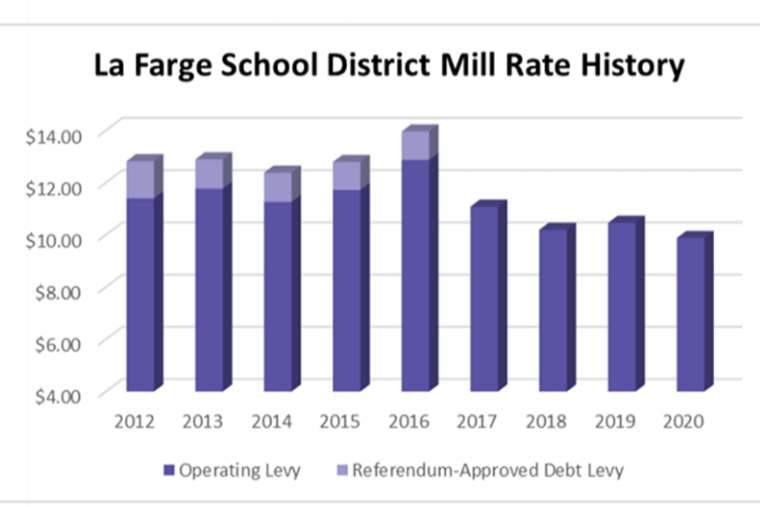 In 2016, LFSD paid off a loan which resulted in a lower mill rate for the last four years.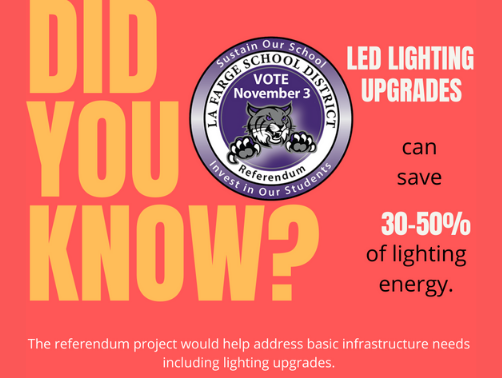 LED Lighting upgrades can save 30-50% of lighting energy!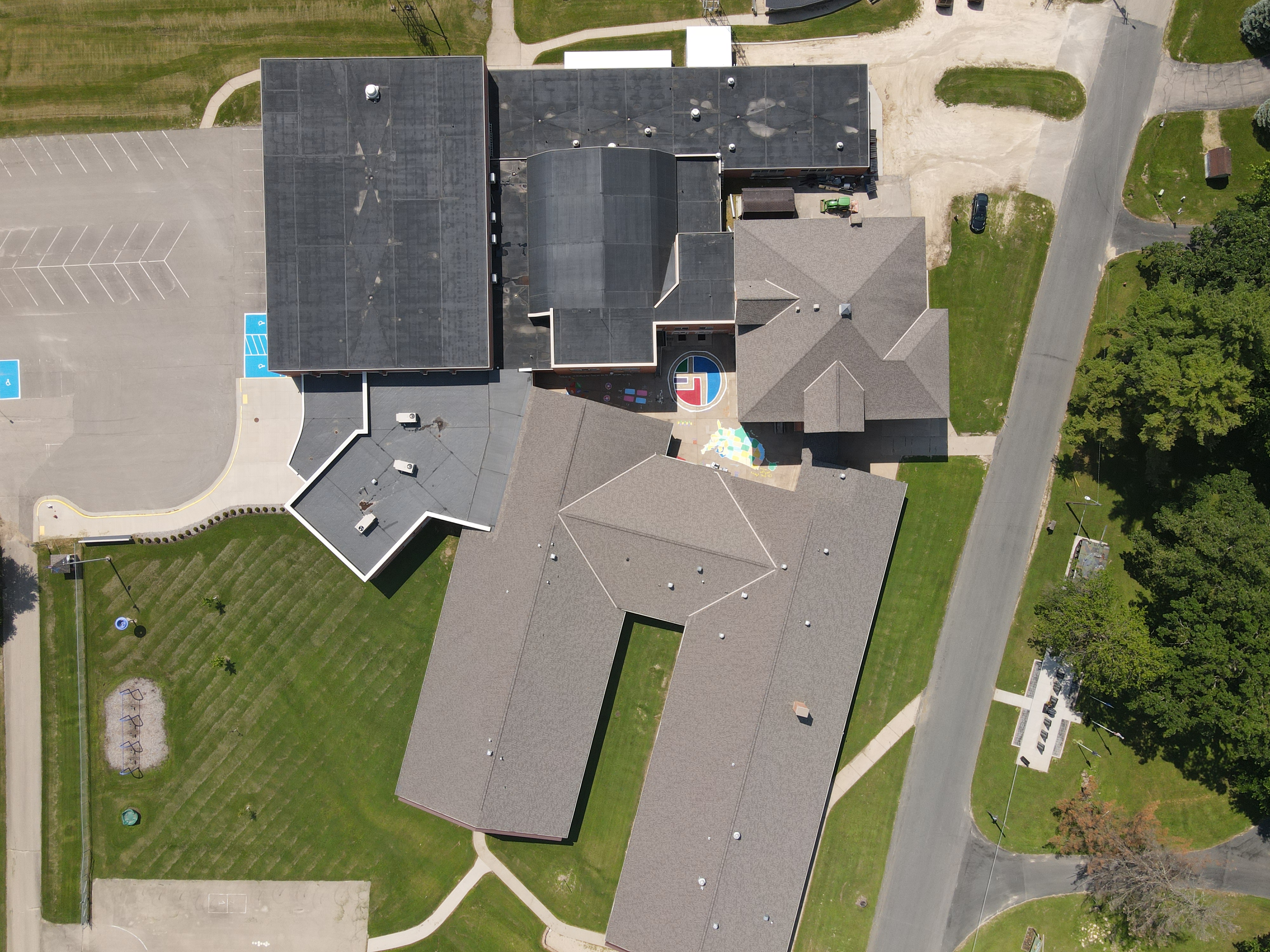 This project includes updates to our 4K - 12 Music program space, as well as to our Tech Ed and Agriculture Ed program spaces.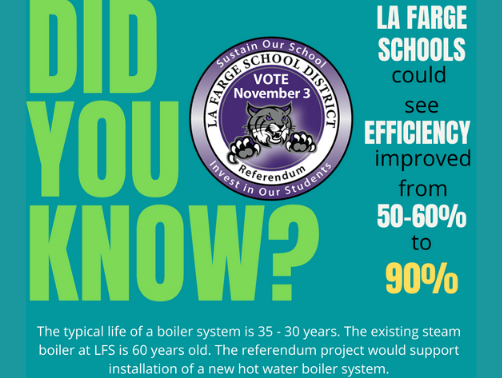 Replacing the boiler system would boost hot water efficiency to 90%!