We are proud to announce…
La Farge High School sophomore Grace Nemec is headed to San Diego, CA for the FCCLA National Leadership Convention!
FCCLA stands for Family, Career, and Community Leaders of America, formerly known as FHA or Future Homemakers of America. FCCLA offers resources and opportunities for students to pursue careers that support families. Since 1945, FCCLA members have been making a difference in their families, careers, and communities by addressing important personal, work, and societal issues through Family and Consumer Sciences education.
Grace qualified for Nationals during the State Convention on April 5th in Wisconsin Dells, with a presentation about interior design and family needs.
This year, with Mrs. Ashley Palmer joining LHS' staff as Family and Consumer Science Teacher (formerly Home Economics), the FCCLA program was revived after it was disbanded with the retirement of Mrs. Donna Niles in 2012. Of 16 LHS students who joined FCCLA, seven advanced to the state level!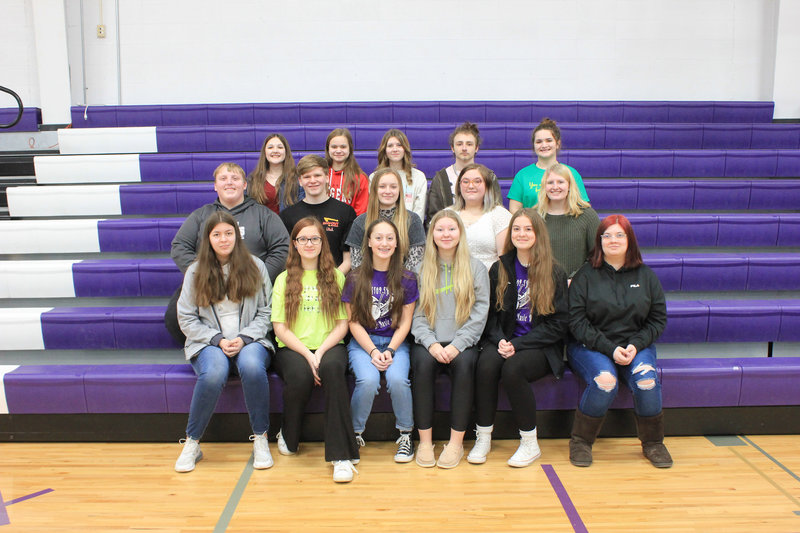 2021-2022 FCCLA Members: Top, L to R: Dakota Johnson, Kindale Williams, Grace Nemec, Trevor Jansky, Kirsten Field; Middle, L to R: Kyle Degner, Christian Sciecnik, Makayla Potter, Annmarie Morrison, Macey Wood; Bottom, L to R: Grace Orton, Candice Smith, Brielle Hansen, Kaydence Lawrence, Makayla Potter, Hailey Heuss.

Grace is a member of the organization as well as the treasurer. In San Diego, Grace will be competing against students from all 50 states to create the best interior design scenario to meet the needs of a modern family with a child with special needs. Her presentation will also be featured during LHS' Fine Arts Night on May 16, 2022. The program begins at 7pm and is open to the public.
Grace will be traveling to San Diego for five days in late June. FCCLA is accepting community donations to help offset the cost of travel expenses for Grace and a chaperone. If you'd like to support Grace and the FCCLA program, please contact Mrs. Palmer at palmera@lafarge.k12.wi.us or 625-0110, or stop in to the school office.