Spring has sprung and it's time for a spring cleaning! Bridging Brighter Smiles is holding their next dental clinic at La Farge School District 461 on: Tuesday, April 13, 2021 It is not too late to enroll! Get your spring cleaning before school's out! Sign up online at:
http://enrollment.bbsmiles.org/
Professional Dental Services Provided Right at School Include: Oral Screening Dental Cleaning Fluoride Varnish Application Dental Sealant Placement Silver Diamine Fluoride Application Oral Health Education Referral Assistance Forward Health (BadgerCare) Accepted! (Other Private Dental Insurance Not Accepted) Not sure if your child is enrolled, or due for care? Call Bridging Brighter Smiles at 262-896-9891, or email
coordinator@bbsmiles.org
.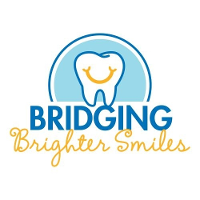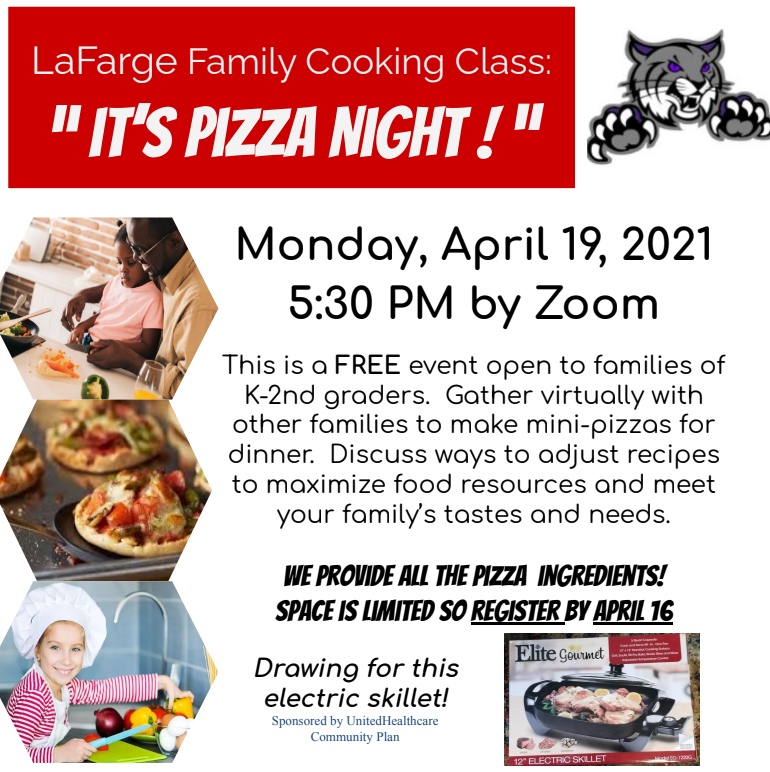 Twin Conference Math Contest La Farge High School had 16 students compete in the Twin Conference Math Contest during the week of March 22nd-26th. The contest consisted of individual and group tests at the JV and Varsity levels. Our school competed against seven other school districts. We had four students compete from each grade level. Our JV team included Kyle Degner, Hayden Fowell, Aaron Camlek, Ashlee Miller, Mckala Huebsch, Anahi Ramirez, Ty Wirts and Maddy Benson. Our Varsity team included Macey Wood, Thane Parr, Makayla Potter, Gabriella Wallace, Hunter Fowell, Hayden Benson, Audrey Wirts, and Natalie Marron. The students have the opportunity to make it on First Team or Second Team All-Conference based on their scores. For the JV team Hayden Fowell made First Team All-Conference and Mckala Huebsch made Second Team All-Conference. For the Varsity team Natalie Marron, Hayden Benson, Hunter Fowell, Audrey Wirts, and Gabriella Wallace made First Team All-Conference and Makayla Potter made Second Team All-Conference. We are proud to announce that Natalie Marron had the top score out of all the students that participated at the Varsity level. Our Varsity Team also finished in 1st place out of eight teams.




Good Afternoon! Today is the first day of 4th quarter and the beginning of the home stretch. Please feel free to reach out about anything regarding your child's school experience. I'd be glad to answer any questions or hear any concerns. Mr. Slack
LHS Senior Sunday Shoutout goes to Natalie Nordmann! During her time at LHS, Natalie has participated in Art Club and FFA. Natalie has also competed in the Wisconsin High School Rodeo and has made it to National's all 3 years and on track for making it her senior year! Natalie's favorite memory was when she was Girls Cutting Champion her junior year for rodeo. After graduation Natalie plans on attending UW-River Falls for Animal Science. She will also be on the college rodeo team. We wish you all the best Natalie! #seniorsunday #everystudenteveryday #wildcatpride #classof2021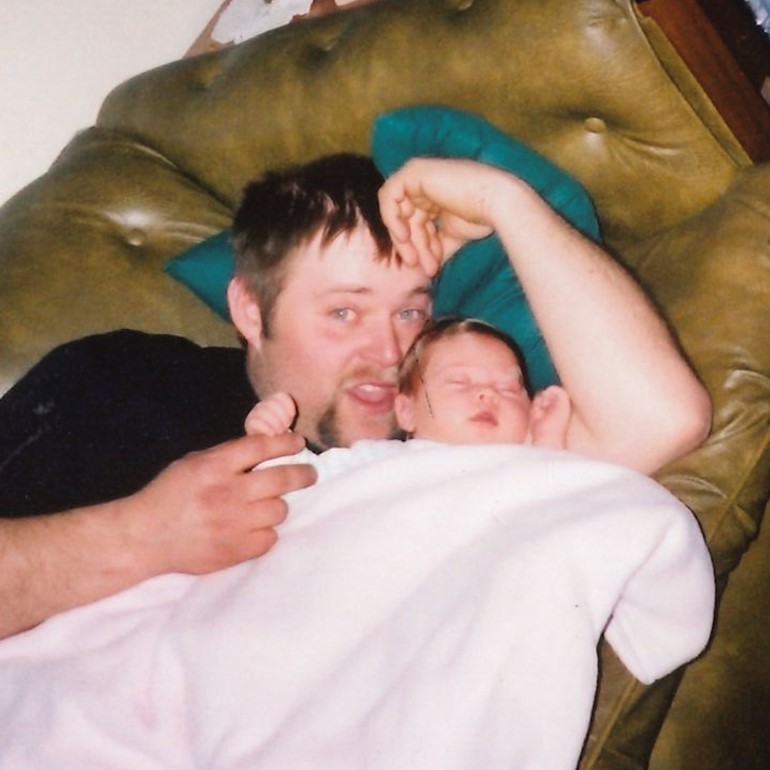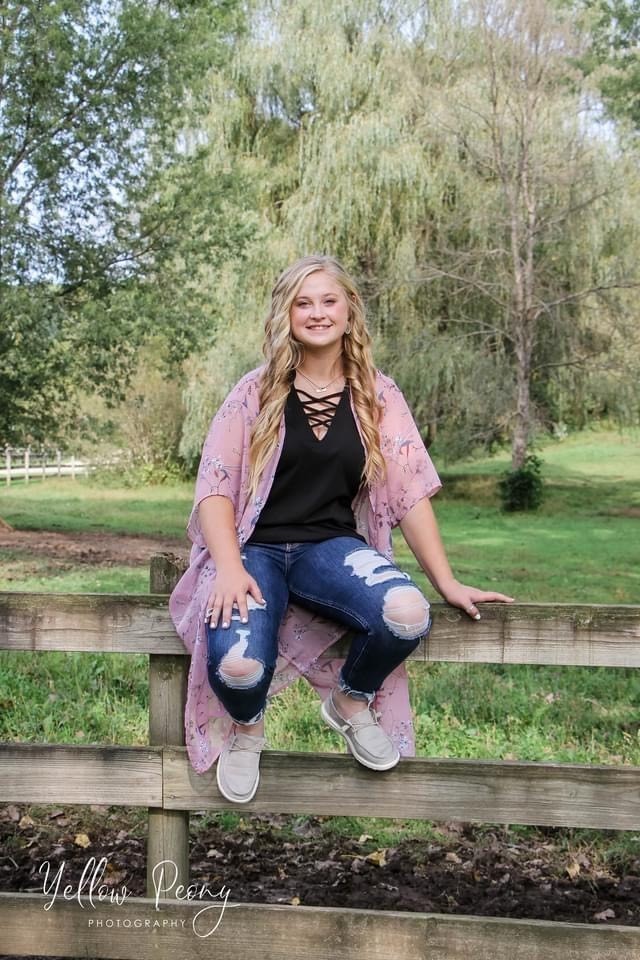 Baseball apparel is now on sale! When checking out, if you choose "Pick up" your order will be delivered to the school. if you choose "ship order" it will be sent to your house for an additional fee. The sale goes through April 16!!
https://lafargebaseball21.itemorder.com/

No school for students on Friday, March 19- teacher work day!

​The La Farge Schools Calendar for the 2021-2022 school year is now on the website! It can be found at this link:
https://5il.co/qof9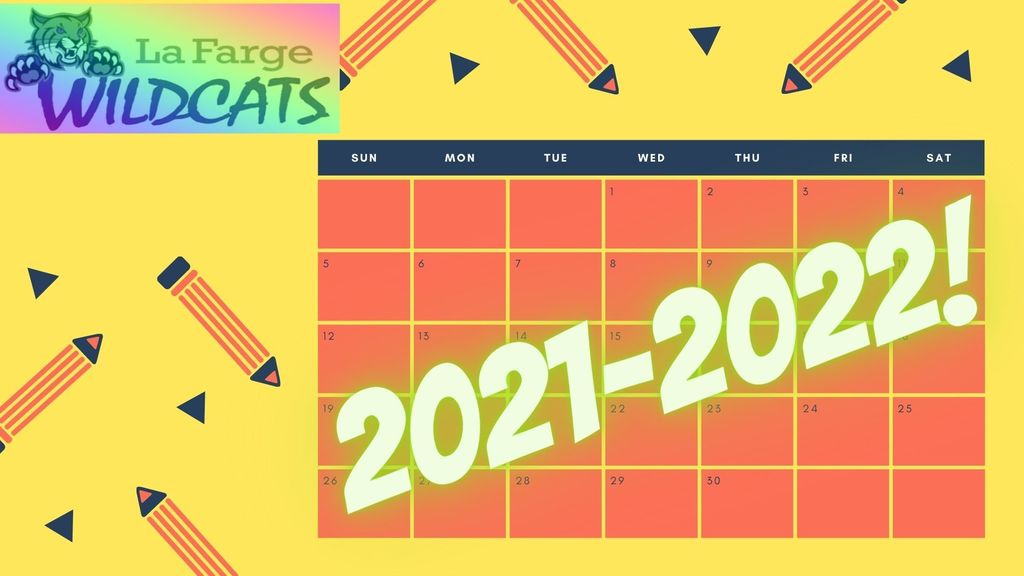 La Farge Schools will be dismissing at 1:00pm on Monday, March 15.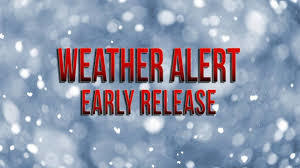 Monday came an hour earlier this week... but every Monday is an opportunity for a fresh start! Have a great week, #WildcatNation!

If you are ordering softball apparel, if you choose "Pick up", your order will be delivered to the school. If you prefer to have it delivered to your home, choose "ship order" and a shipping fee will be added.

REMINDER: Due to ACT Testing for Juniors, Tuesday, March 9 is an Asynchronous Virtual Learning B Day for grades 9, 10, and 12. Asynchronous means that students will be required to complete pre-assigned tasks for their B Day courses on Tuesday, but will complete them on their own time and not log in to live Google Meet classes with their teachers and classmates.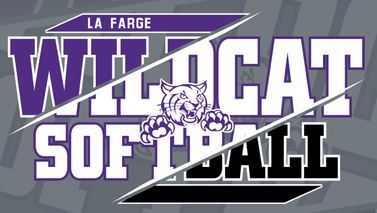 Hello La Farge Elementary Families, March 2nd is Dr. Seuss's birthday and we are going to celebrate! All week we will be having different teachers and staff reading their favorite books to us via video. Mrs. Benson will be doing Dr. Seuss themed art projects with each class. We will also be having some fun dress up days! They are as follows: ● Wacky Wednesday - mismatched clothes, backwards shirts, and crazy patterns - do your worst! ● Thursday Pajama Day - please make sure your child has appropriate footwear this day. ● Friday Dr. Seuss Character Day - Sam I am, Cat in the Hat, the sneetches, and more - choose your favorite character and dress up as them! Thanks you for your continued support, Elementary Teaching Staff