STATE-BOUND! Wish the Kickapoo/La Farge Cross Country Girl's Team and individual qualifier Nolan Reese well ahead of tomorrow's State meet! 2:25 at La Farge Schools, or line Silver and Main Street as they head over to Kickapoo for their last practice. Photo credit: Heather McCauley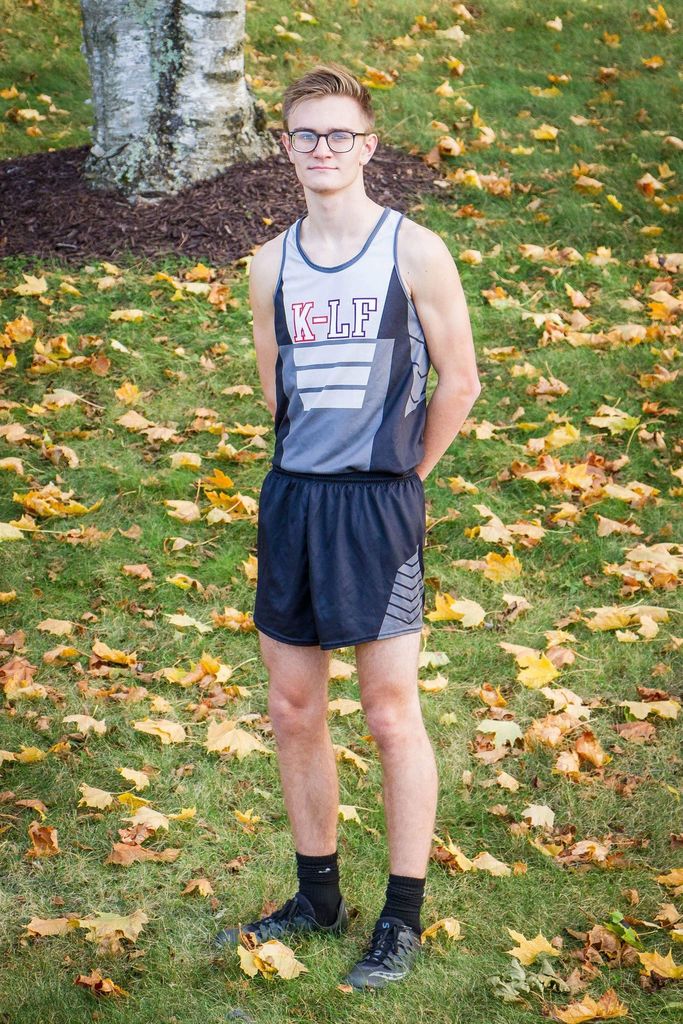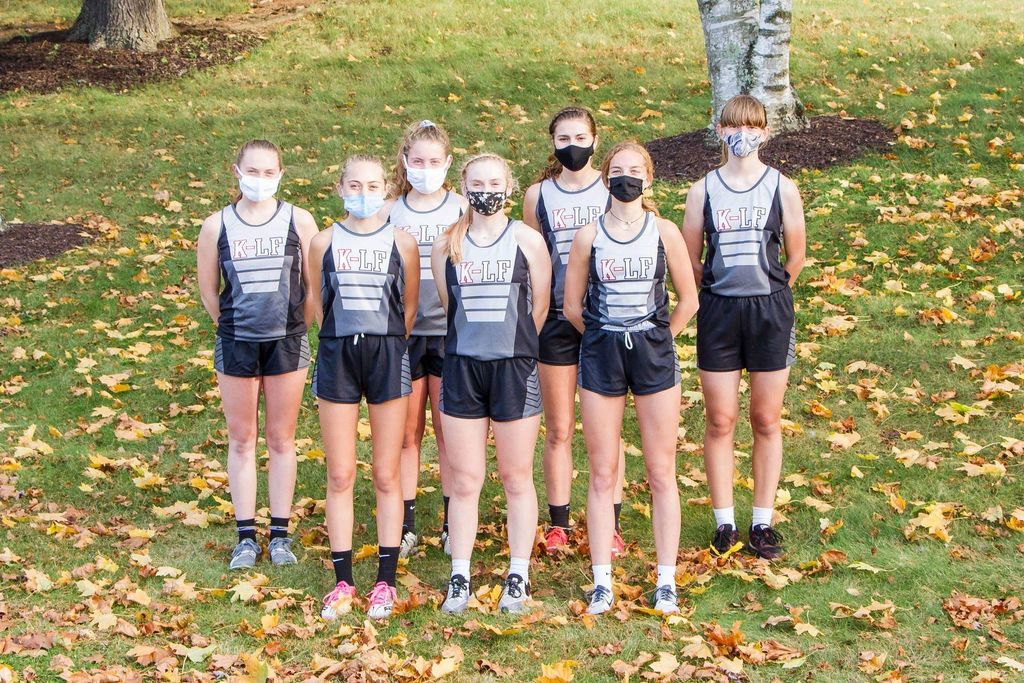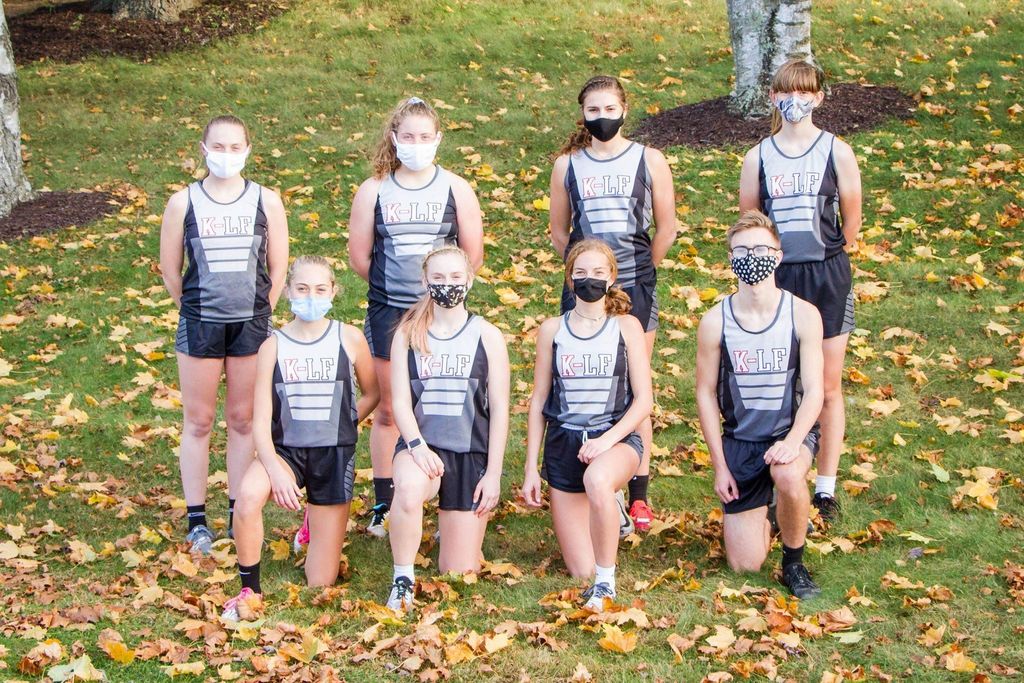 #ThrownbackThursday to 2002 and the last time the Wildcats took the Girls Volleyball Regional Championship! Good luck to our 2020 team tonight!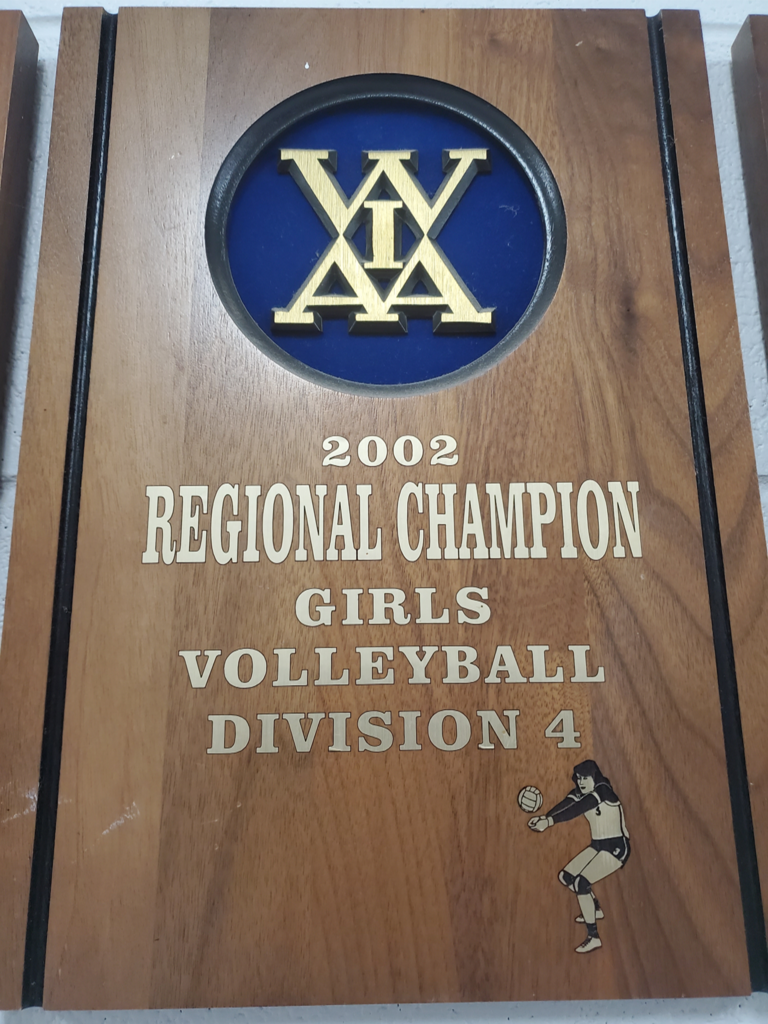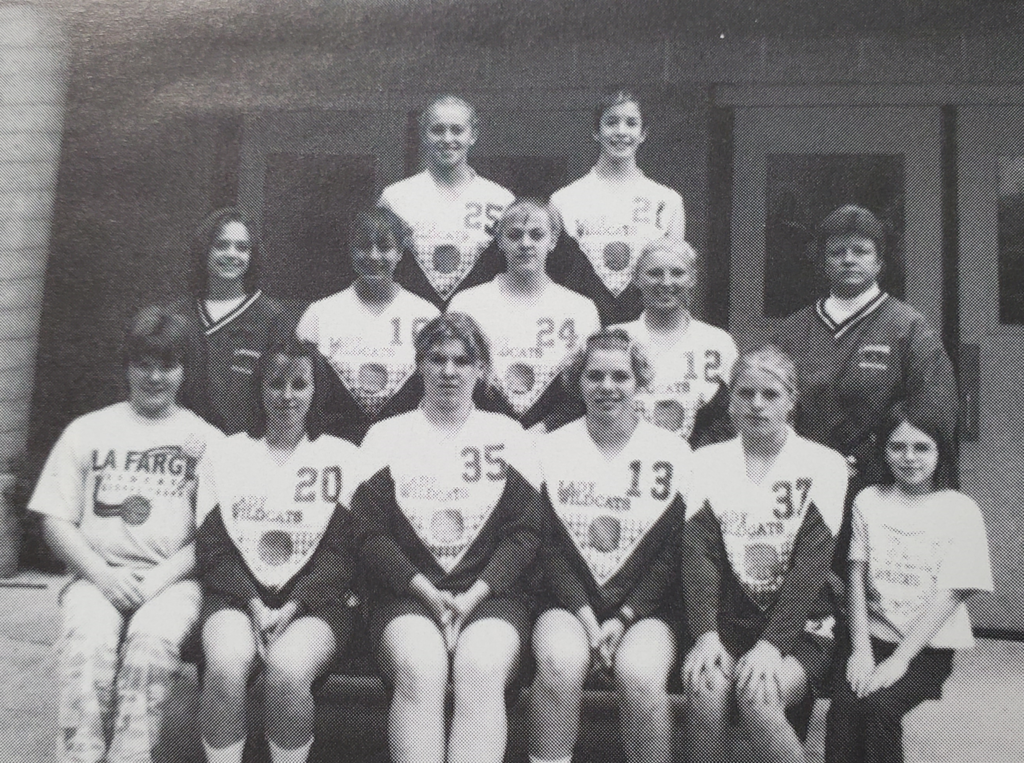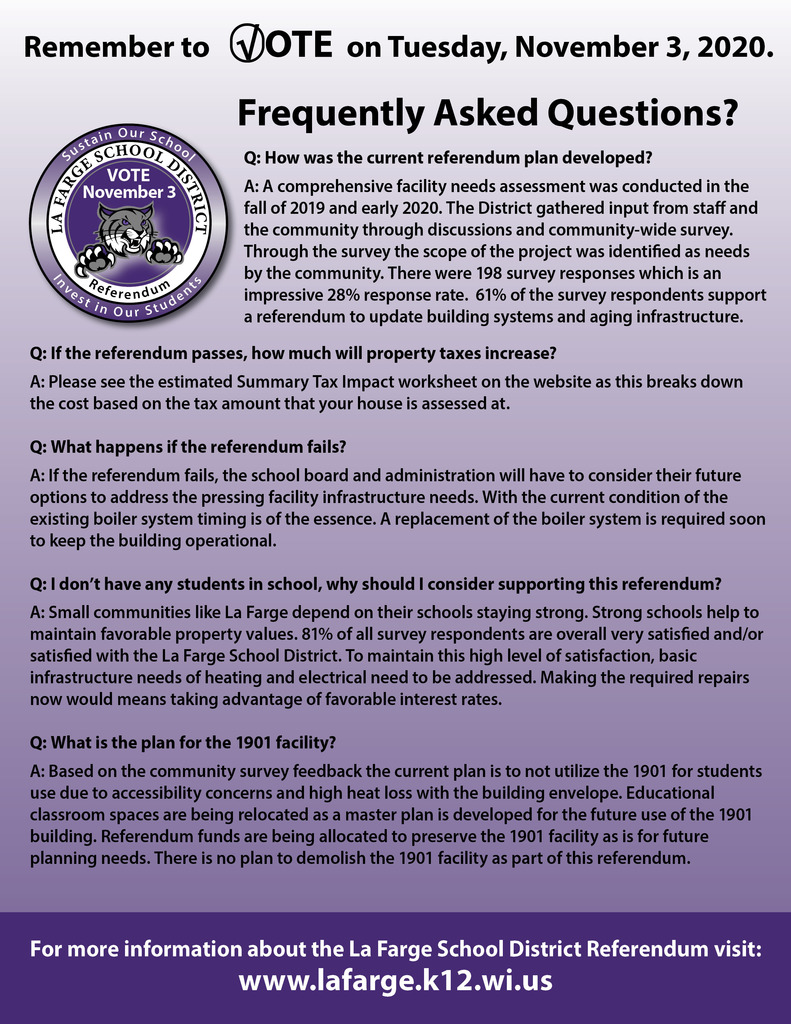 October is National Principals Month! Elementary Principal Mr. Josh Hansen and Middle/High School Principal Mr. Todd Camlek came through for us when our #WildcatNation needed them most. Help us celebrate their hard work, especially during these challenging times. Comment below with your thanks! #ThankAPrincipal #EveryStudentEveryDay #PurplePride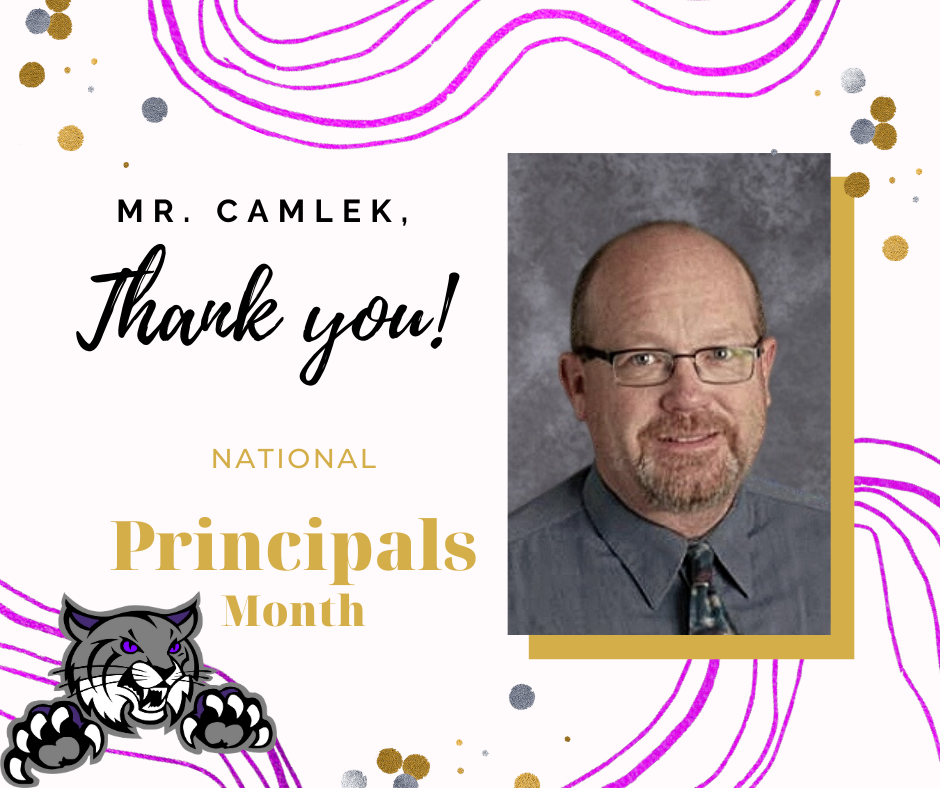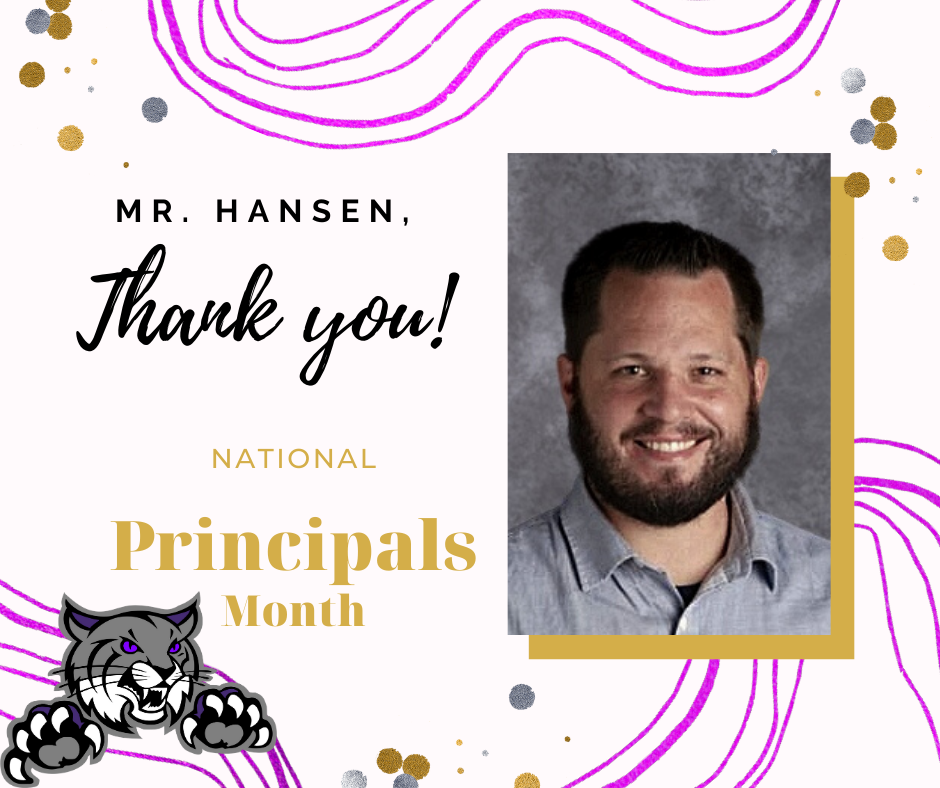 Thank you, Organic Valley employees! Our Wildcat Pack program is organized by the High School Student Council. SC members partner with local food pantries and providers to procure healthy non-perishable food items that are bagged and sent home with students on weekends and school breaks. This donation will help us build our program to serve more students! #EveryStudentEveryDay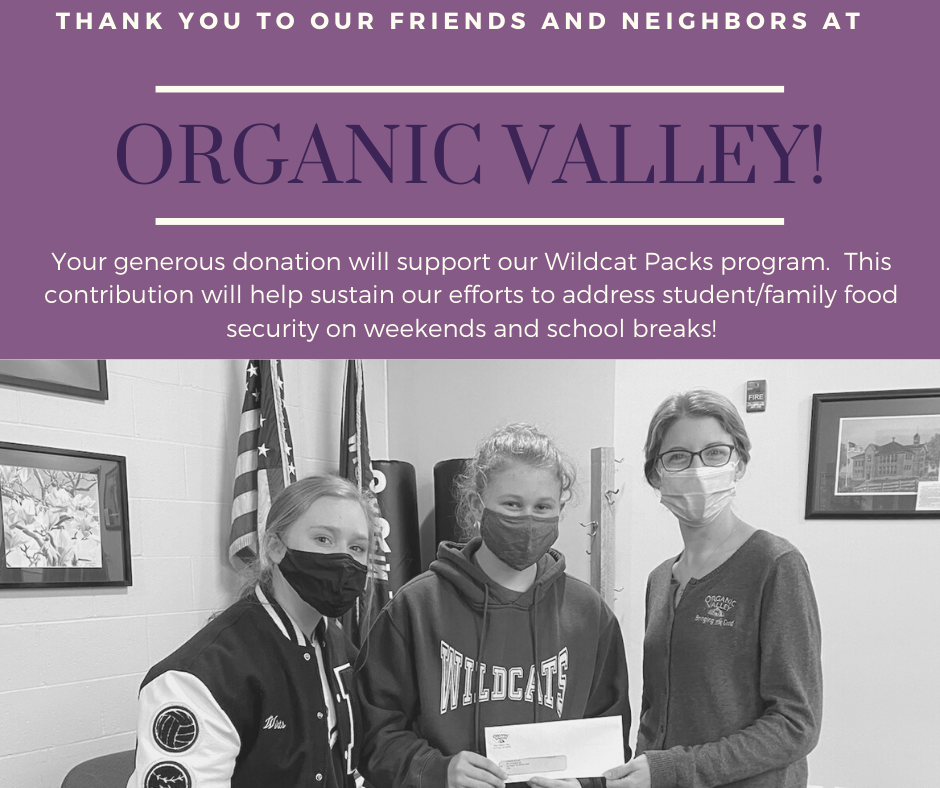 It's time for BACK TO SCHOOL Cleanings! Bridging Brighter Smiles is holding their next dental clinic at La Farge School District 461 on Thursday and Friday, October 29-30, 2020. Enroll online!
http://enrollment.bbsmiles.org/
Dental services provided right at school include oral screenings, cleanings, fluoride varnish, and dental sealants. Not sure if your child is enrolled, or due for care? Call Bridging Brighter Smiles at 262-896-9891.

Did you know?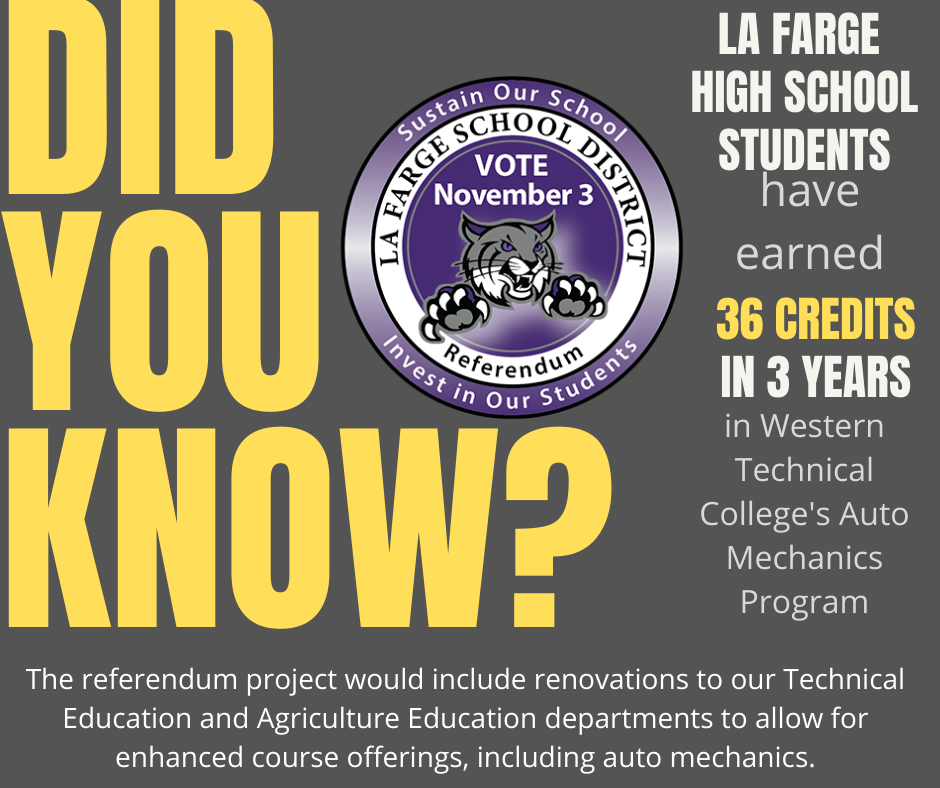 We don't have to look far for our #MondayMotivation today! Proud of our Wildcat Volleyball and Kickapoo/La Farge Cross Country runners! #EveryStudentEveryDay #PurplePride #WildcatNation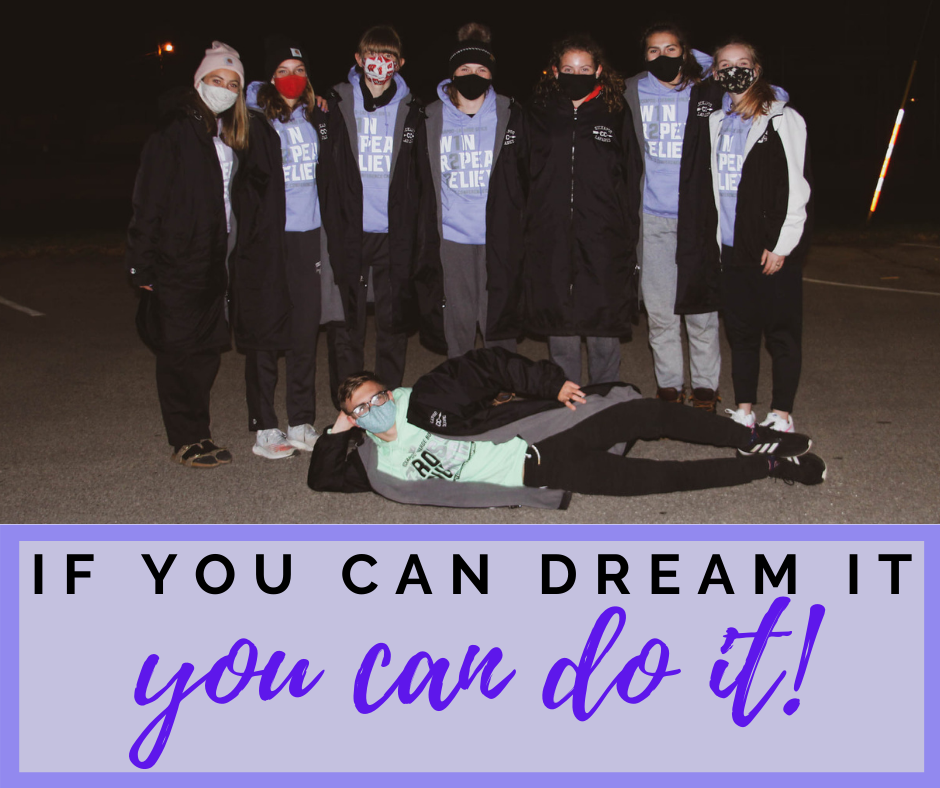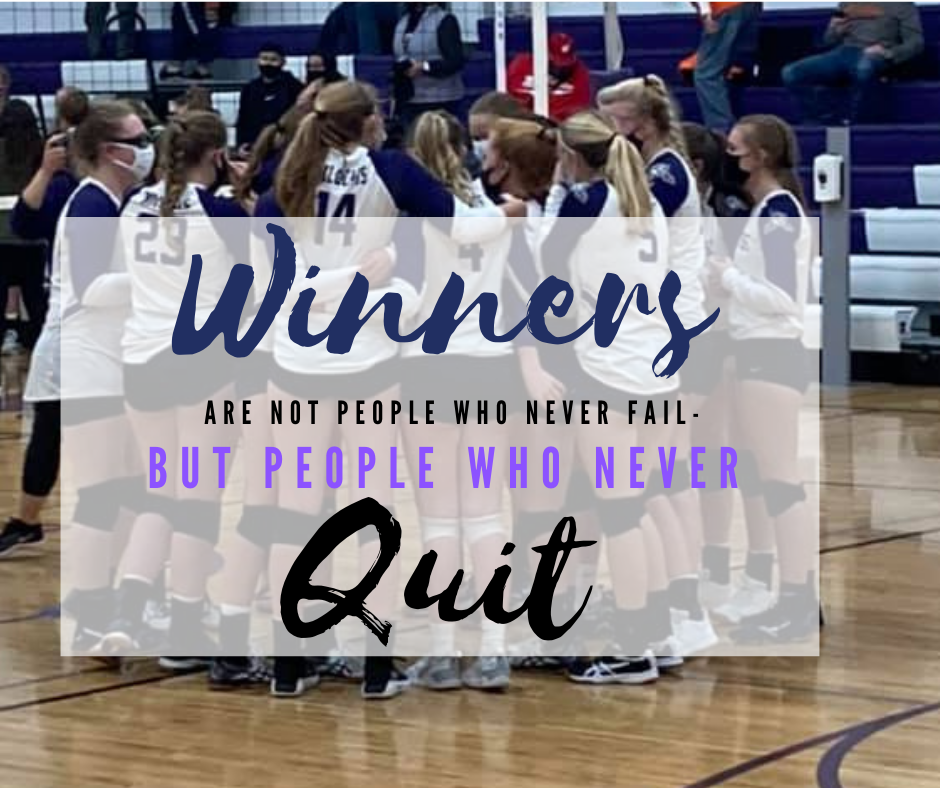 Watch the volleyball team play in the regional finals vs. Hillsboro tonight starting at 7pm. It will also be streamed on our local channel 5/305.
https://youtu.be/RLaTnlSUQzE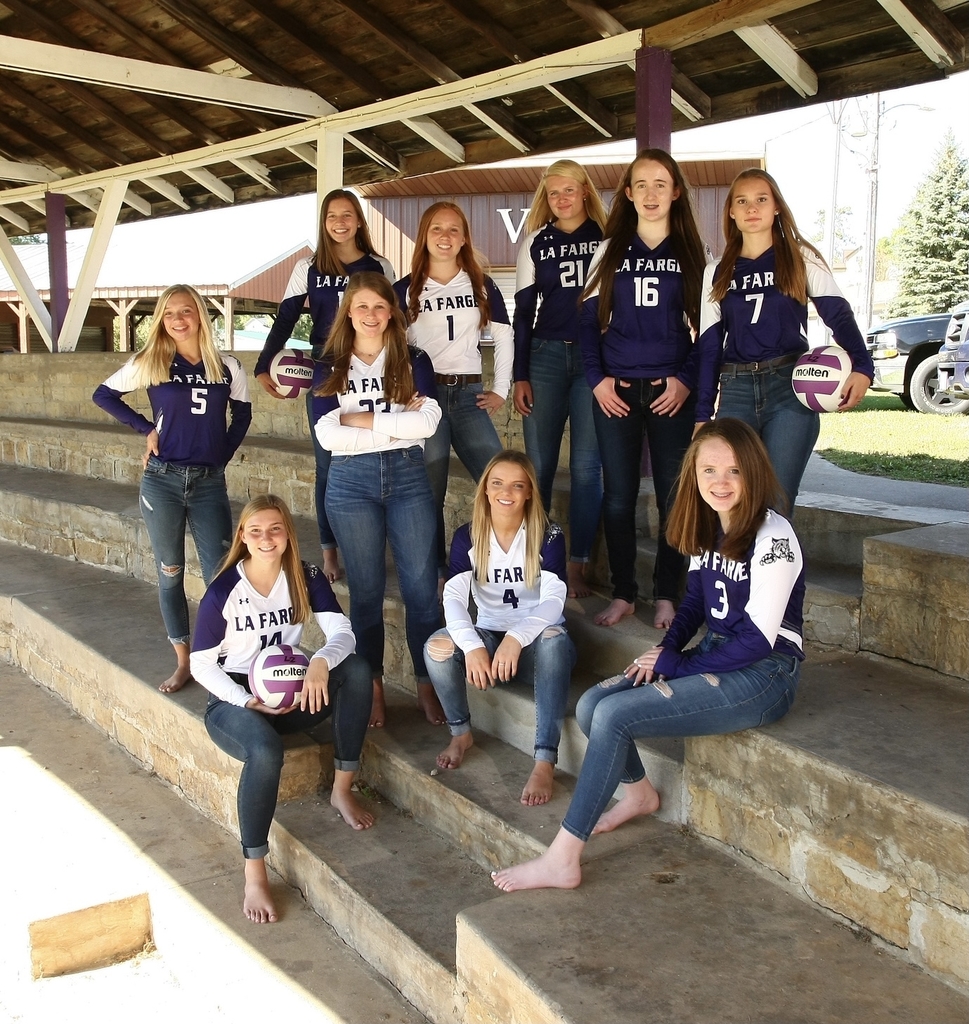 Our La Farge Wildcat Volleyball team will host North Crawford tonight for a Regional Semi-Final matchup. Game will start at 7pm. You can catch the game by clicking the link below and watching the live stream or tune in to Vernon Communications channel 5/305.
https://www.youtube.com/watch?v=56jruO25ewM

Dear Parent: Vernon County Health Department will be offering Influenza vaccine to all children and students free of charge in the La Farge School District on Thursday, October 22th, 2020. The Centers for Disease Prevention and Control (CDC) recommends that all individuals regardless of age receive the Influenza vaccine this year. The vaccine contains four strains, one of which is the H1N1, so protection will be available for the most prominent strains expected to appear in 2020-2021 flu season. A clinic has been planned for Thursday October 22nd, 2020. This year the Vernon County Health Department staff will utilize a mobile immunization clinic located in your schools parking lot. We will be on location from 7 am to 3 pm. In years past, nursing staff has assisted smaller children if needed, but due to COVID best practice directives, we will not be able to do this this year. If you child needs to be held, you will have to be present for your child to receive the vaccine. A vaccine information form is available on the school website or by calling the office. If you wish to be present for the vaccine, you are welcome to do so. If you have any further questions/concerns, please feel free to contact the La Farge School Nurse, Emily Oium, RN, BSN at 625-0122 or Vernon County Health Department. We look forward to seeing your child on Thursday October 22nd, 2020. It is very important that we protect your child from complications of Influenza. Emily Oium, RN, BSN LaFarge Area School Nurse Amy Kleiber, RN, BAN Interim Director/Health Officer, VCHD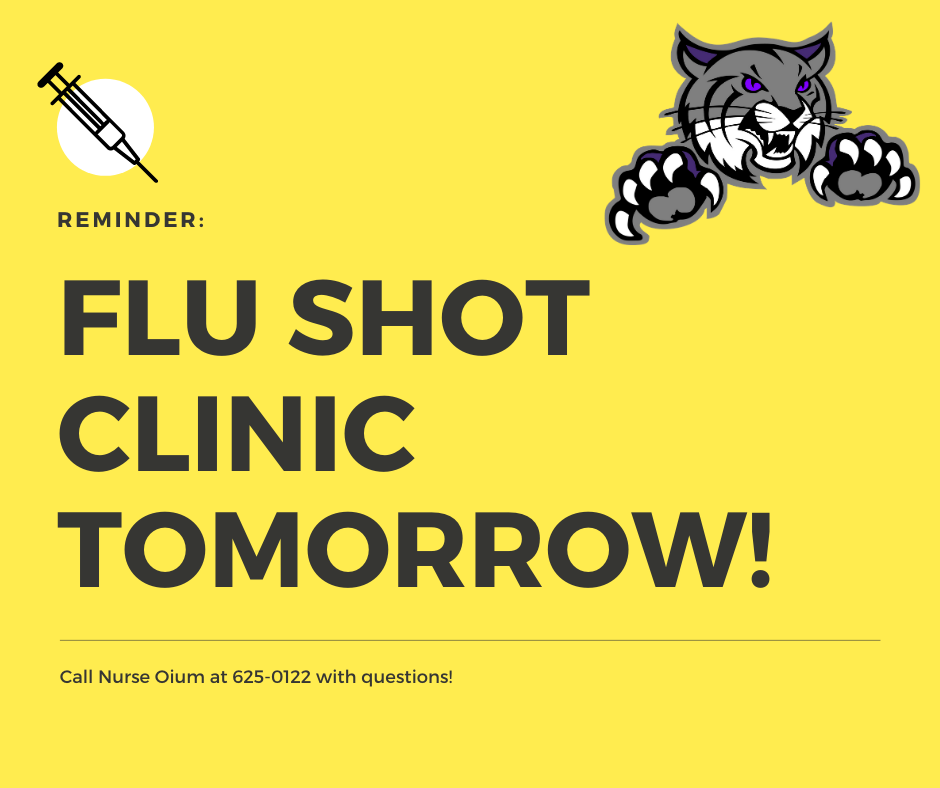 Did you know? #EveryStudentEveryDay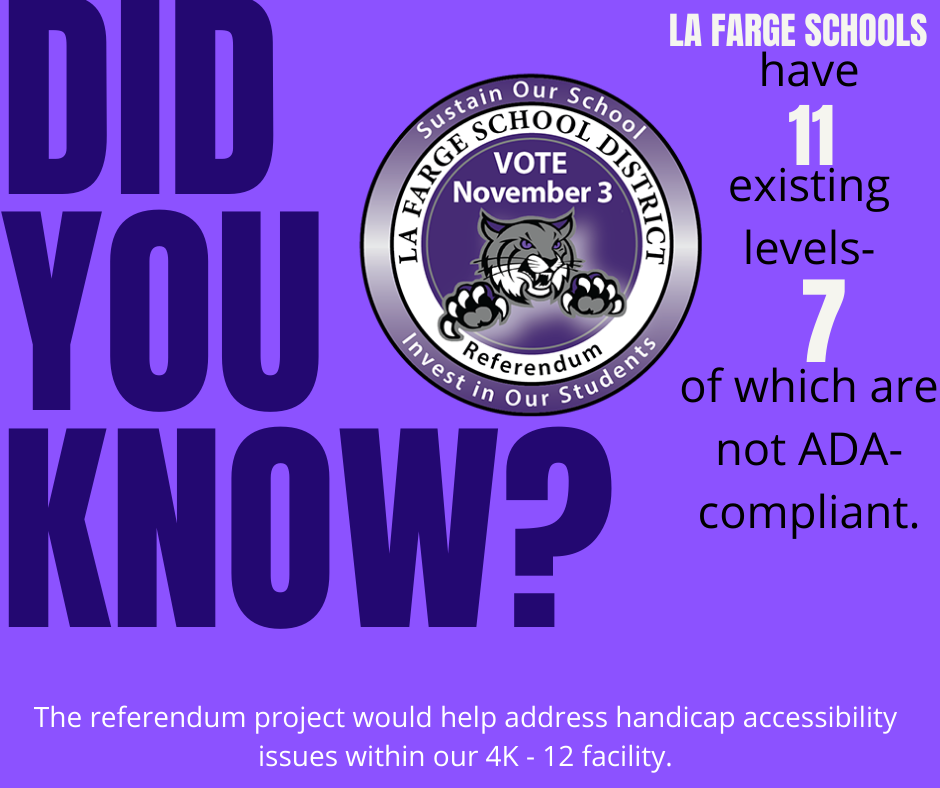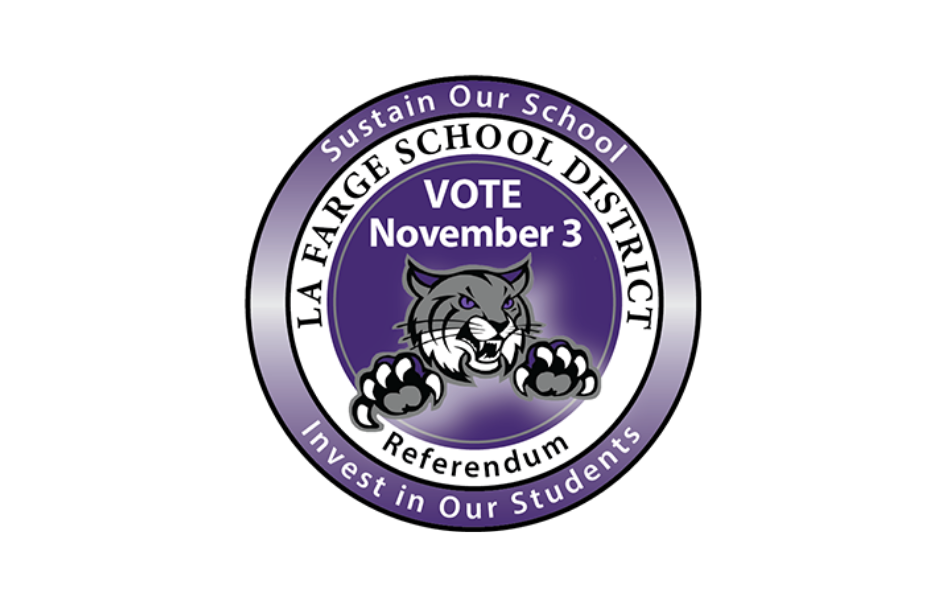 High School Student Council is ready to welcome students back into the building this week and celebrate the success of Fall sports! See the poster attached for dress up day details. More socially-distanced fun and celebrations to occur later this week!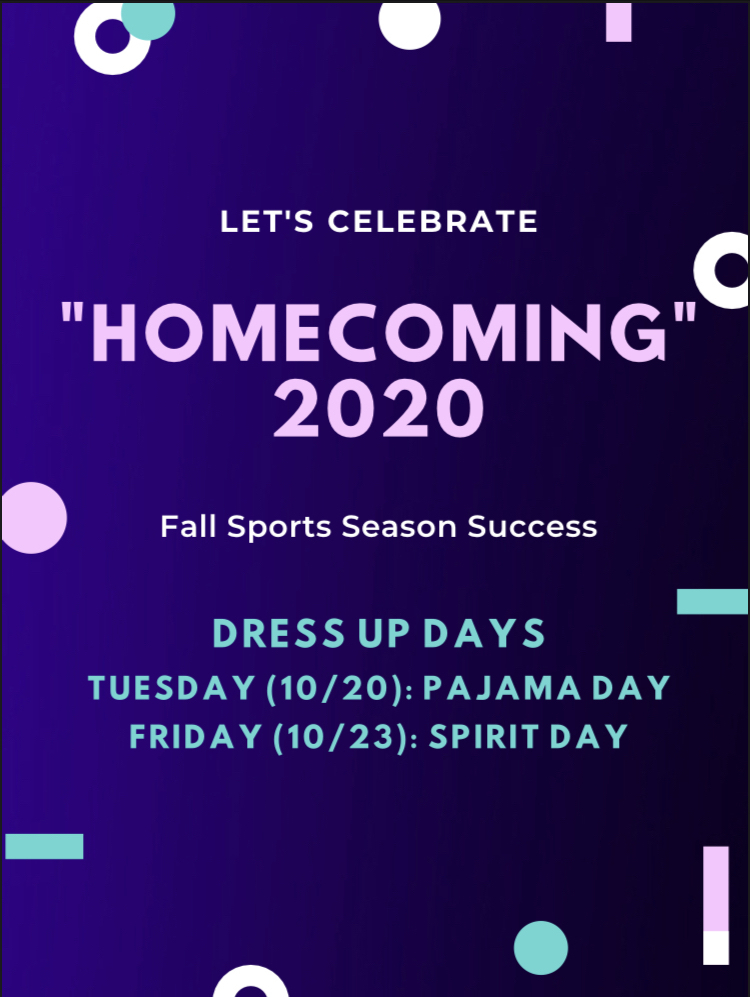 Middle School/High School Students and Families: Please click the link below for details regarding our Hybrid learning model beginning next week.
https://5il.co/m7fn