Attention 3K Families: Just a friendly reminder that tomorrow is the last day of 3K. Thanks for a great year!

La Farge Summer School packets are being sent home today with elementary students. Reading, math, and enrichment classes are offered. We also plan on having swimming lesson.ms. If you have any questions, please contact Josh Hansen, elementary principal. 608-625-0155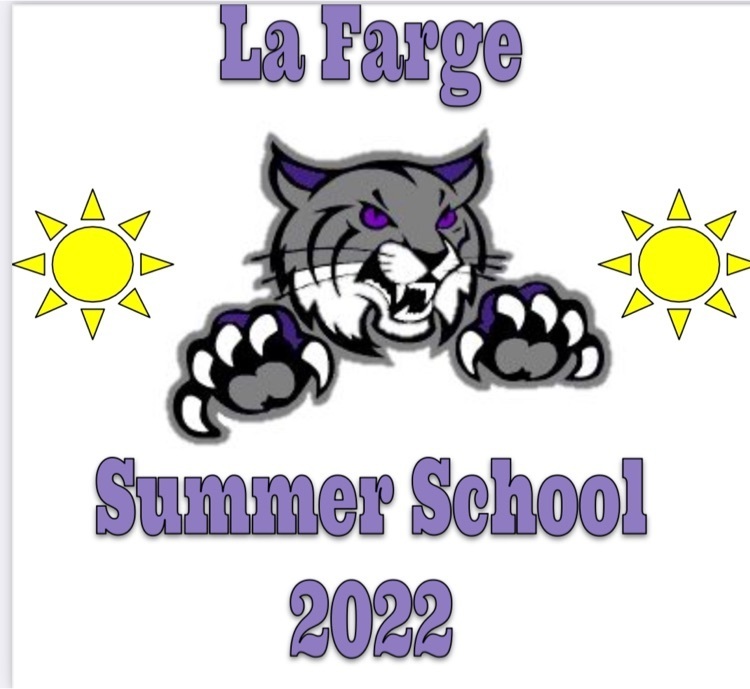 The Middle and High School Music Department would like to invite you to our POPS Concert on Wednesday, May 18 at 7:00 pm in the high school gym. We will be featuring all musicians in grades 6-12. Musical selections will include: Harry Potter, Ghostbusters, a movie medley featuring music from Madagascar and Pirates of the Caribbean, Don't Fear the Reaper, Hooked on a Feeling and much more! Please come out and join us for a wonderful night of music.🎷🎹🎼🎺🎶🥁🎬🎤
Middle School Staff is excited to announce that all middle school students are heading to the Kickapoo Valley Reserve for a fun day of outdoor activities. Please make sure students dress appropriately, bring a water bottle and a lunch. **School bag lunch will be available by request.

On this National School Nurse Day, we acknowledge and appreciate our own school nurse, Emily Oium, who joins us in partnership with St. Joe's Gundersen-Lutheran. Check out this amazing feature - A Day in the Life of Nurse Emily, by the Wisconsin Association of School Nurses!
https://www.wischoolnurses.org/a-day-in-the-life/emily-oium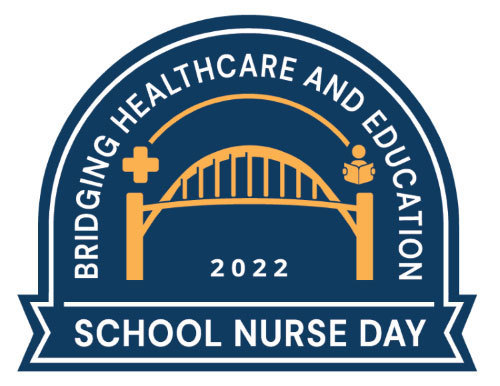 In 3rd grade this week, we are continuing to learn about the genre of fairy tales and the elements that make them. Students are working hard using story maps to write their own!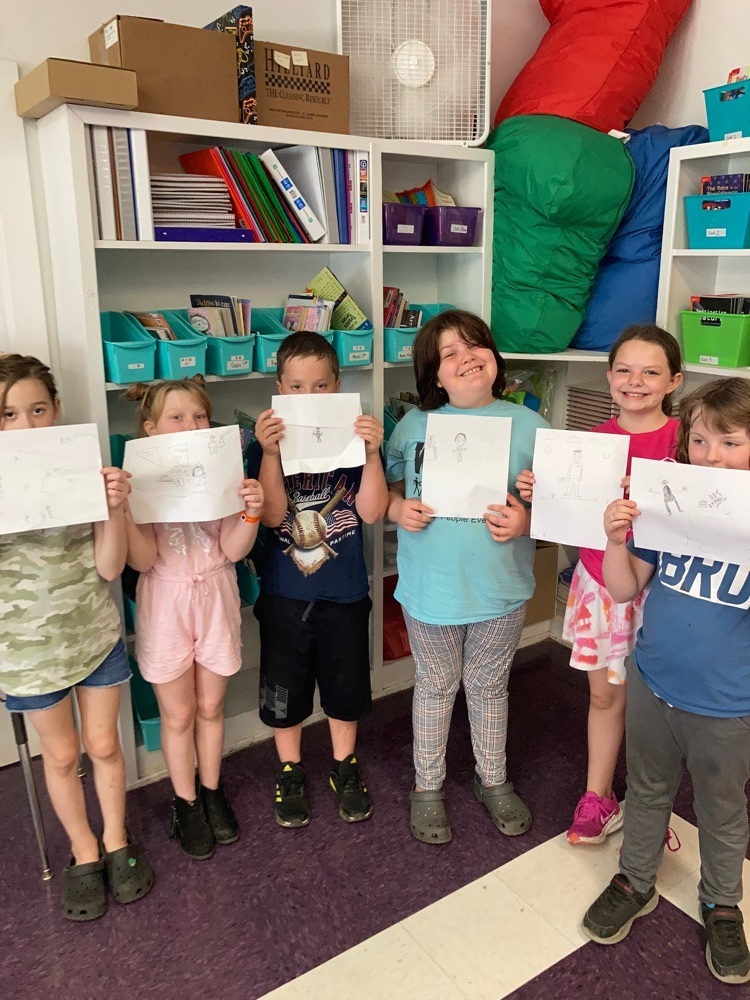 A few of our students had the unique opportunity to participate in a job shadow experience at WKBT News 8 today! Thank you so much to Anchor/Reporter Amy DuPont for giving us a tour and a behind-the-scenes glimpse into the many jobs available in the media field.

Second Grade enjoyed writing Persuasive Letters last week!  Students wrote to parents, Mr. Hansen, or Mrs. Jacobson trying to persuade them to do something. It was very entertaining!! ✏️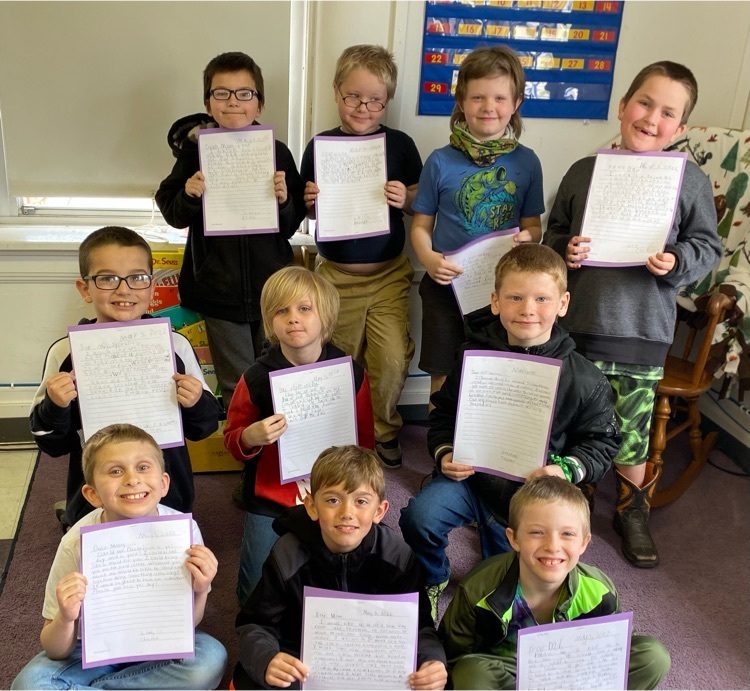 Good Morning! Spring means the La Farge Schools 5k Run/Walk on the Kickapoo Valley Reserve is fast approaching. The event will take place the afternoon of Friday, May 13th. We will begin around 1:20 at Bridge 14 and end below the dam before the end of the school day. Feel free to join your elementary student(s) for a relaxing walk. Please send your child to school that day in appropriate clothing with a reusable water bottle. Any questions can be directed to Mr. Slack.
Feliz Cinco de Mayo from el Club de Español! We enjoyed celebrating with a taste of Mexican culture last night at Pacifico! Our waiters loved hearing us practice ordering in Spanish! 🇲🇽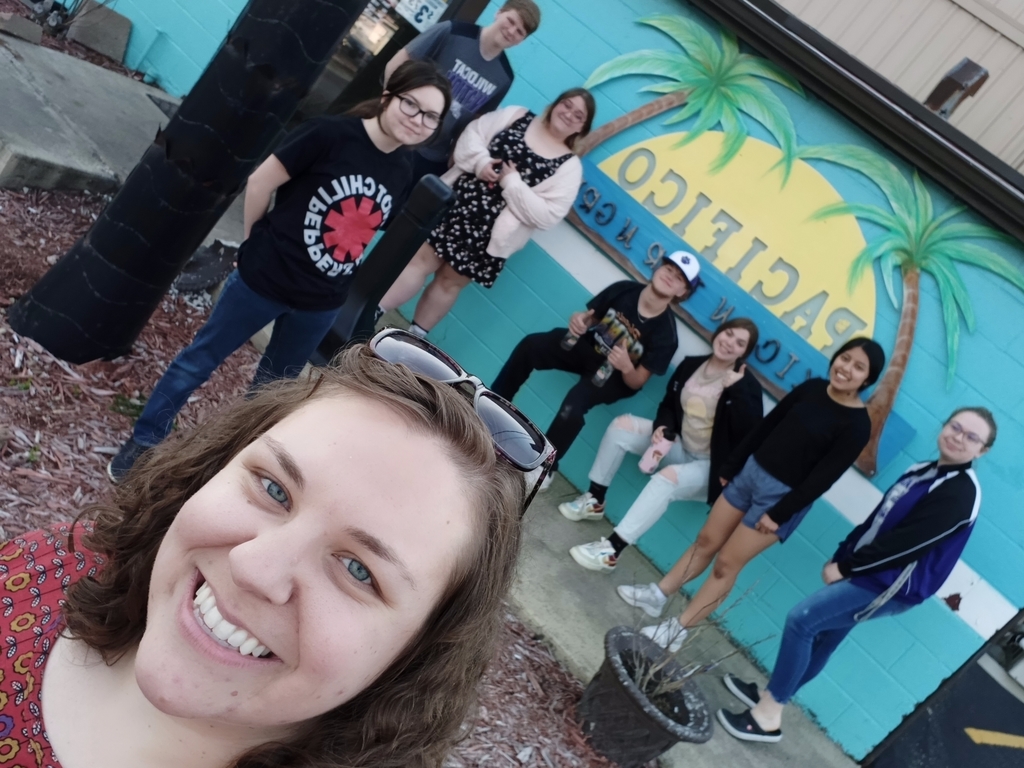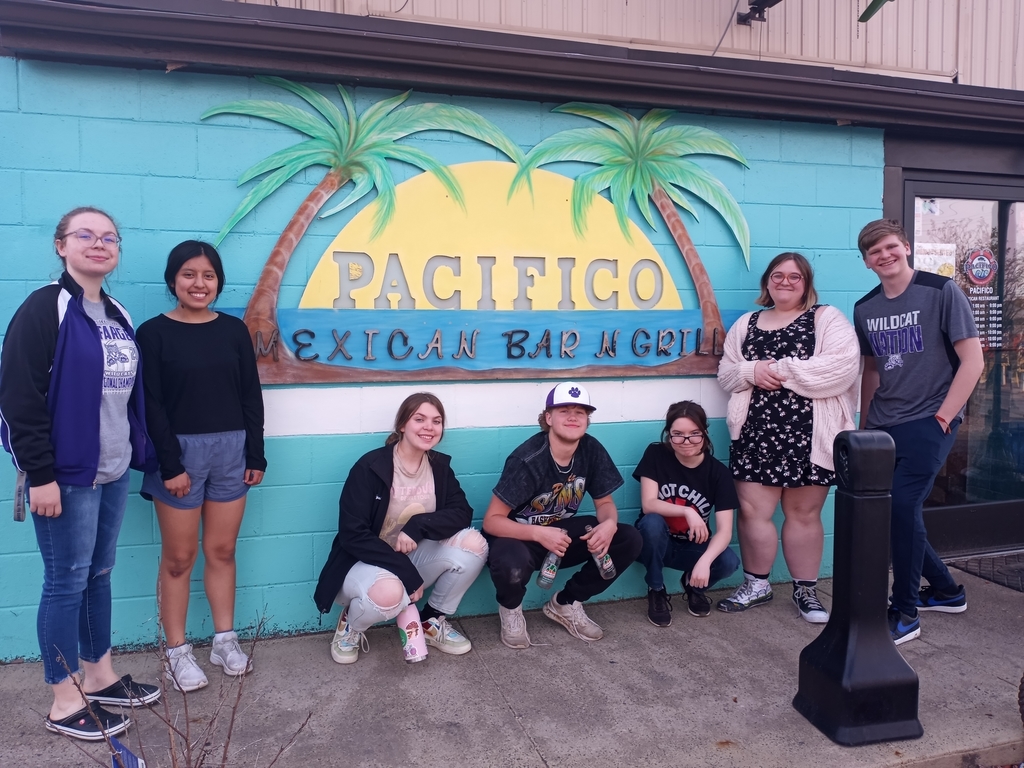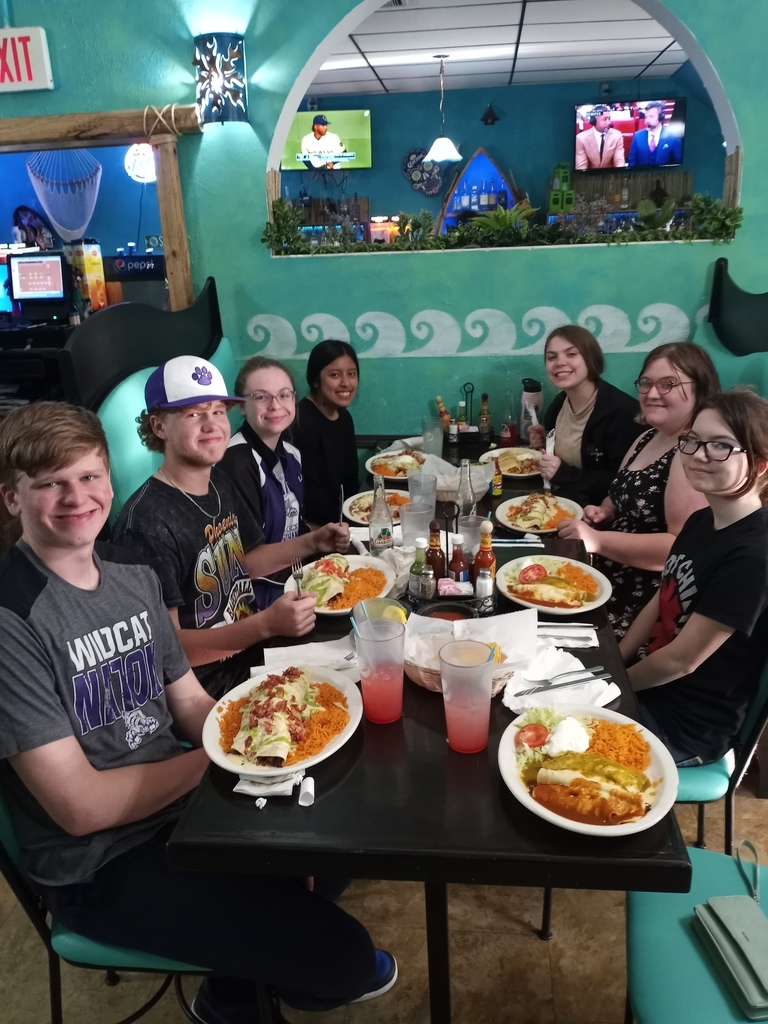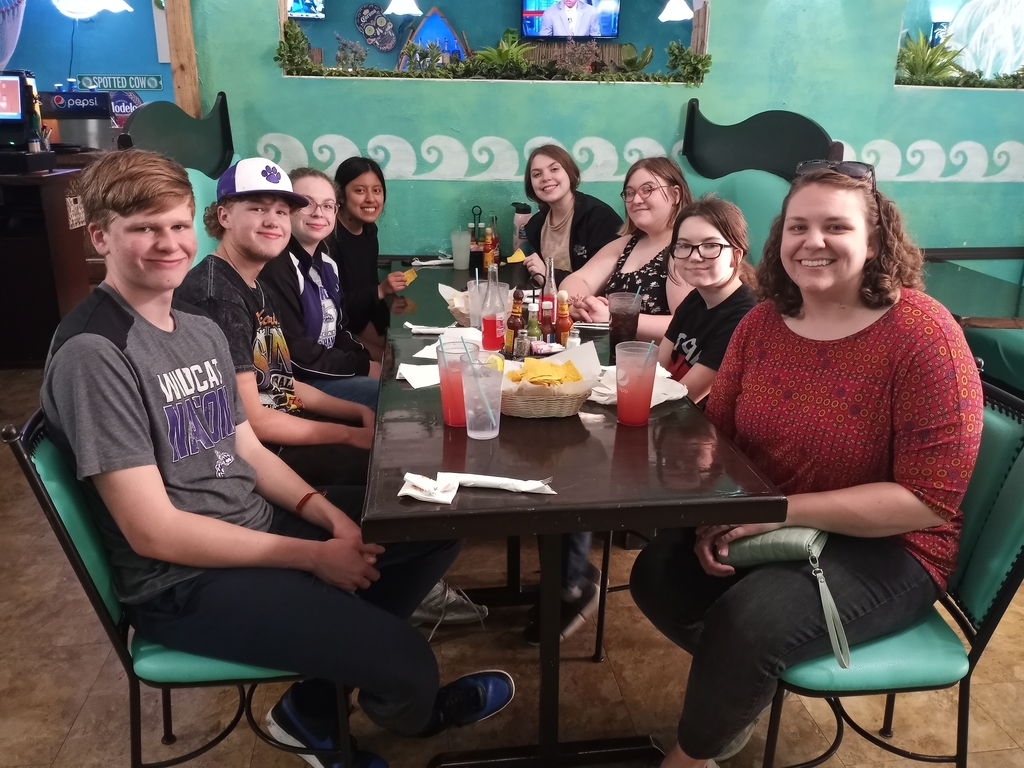 Power and phone lines have been restored. Kudos to our students and staff for being flexible!

All power is temporarily out at La Farge Schools. District phones are down too. If you need to get ahold of anyone here at school please message through the school's Facebook page or email
info@lafarge.k12.wi.us
.
Prom is this weekend! Anyone that needs a dance contract can grab them in the main office and must have them turned in by Thursday.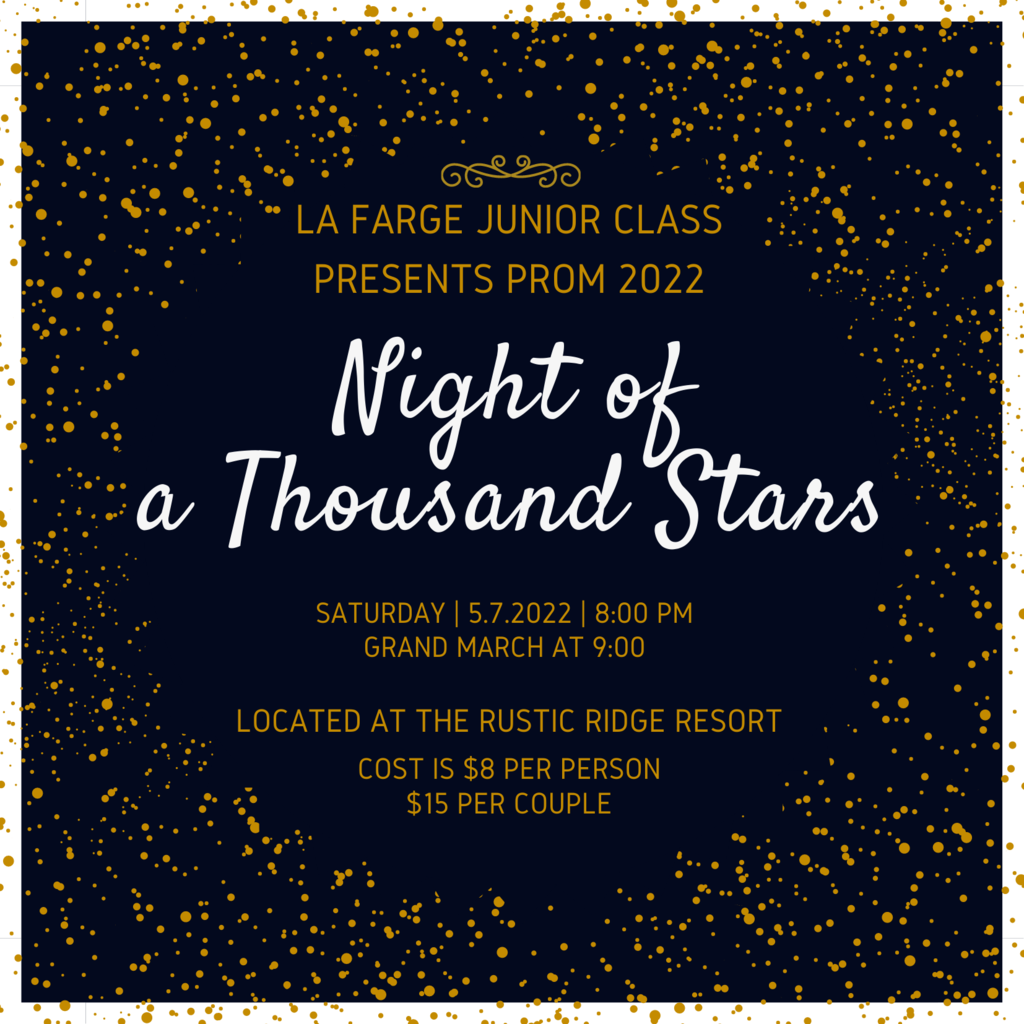 Two National Honor Society members are selling Mother's Day Plants as a fundraiser. We are taking orders until Wednesday. The plants are $3 each.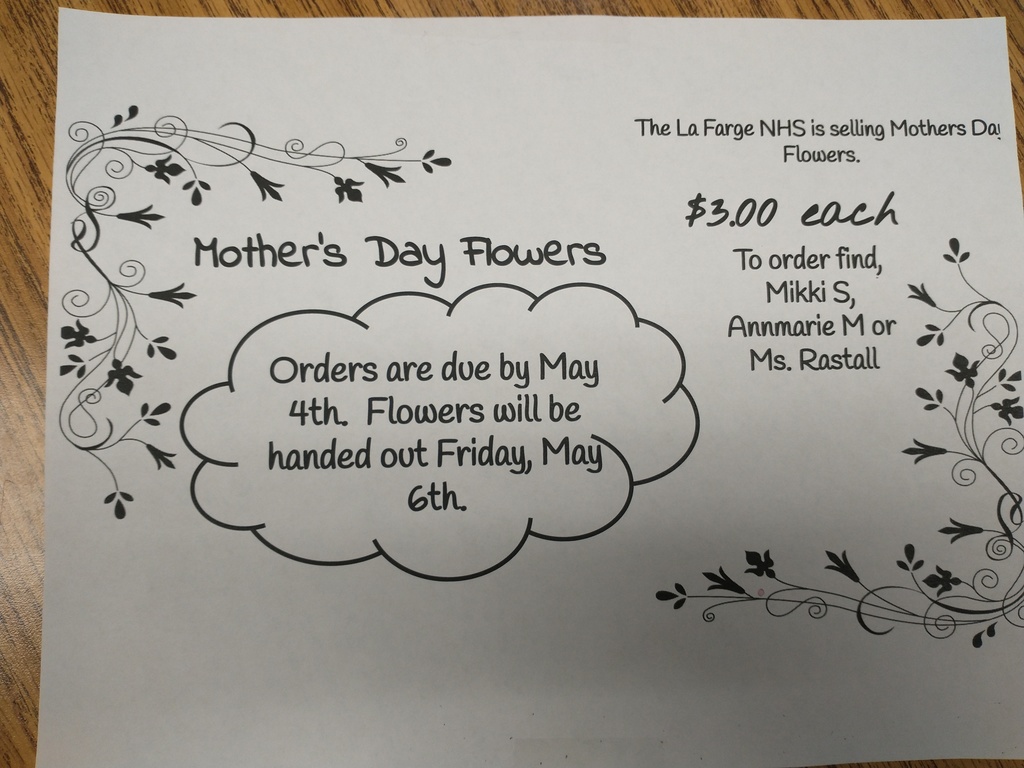 Six sixth graders went to UWL for Kids College sponsored by the Mississippi Valley Gifted and Talented Network. Students attended three different sessions of their choosing ranging from the Experience the World, Science, Surrealism Art, Improv and News 8 showed them how they produce the news. #everystudenteveryday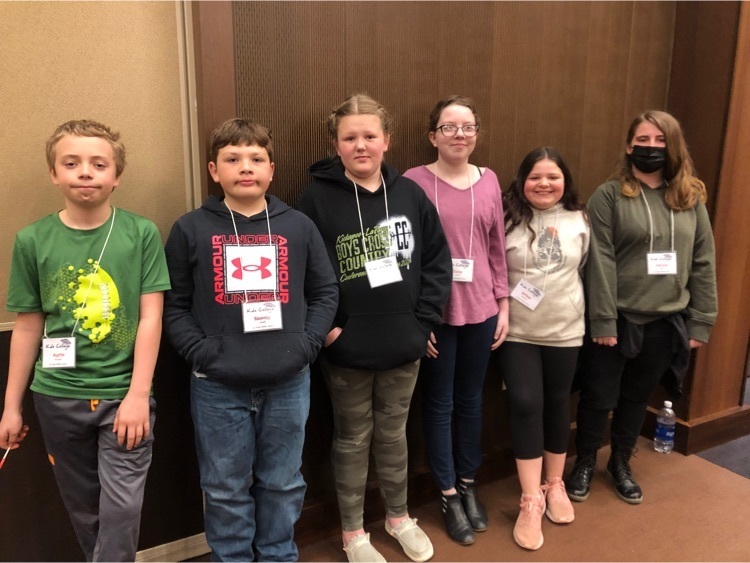 The 1st Graders collaborated with the Kindergartners and 2nd Graders to brighten up the school hallways! We created a Butterfly Museum to celebrate (hopefully soon) warmer weather!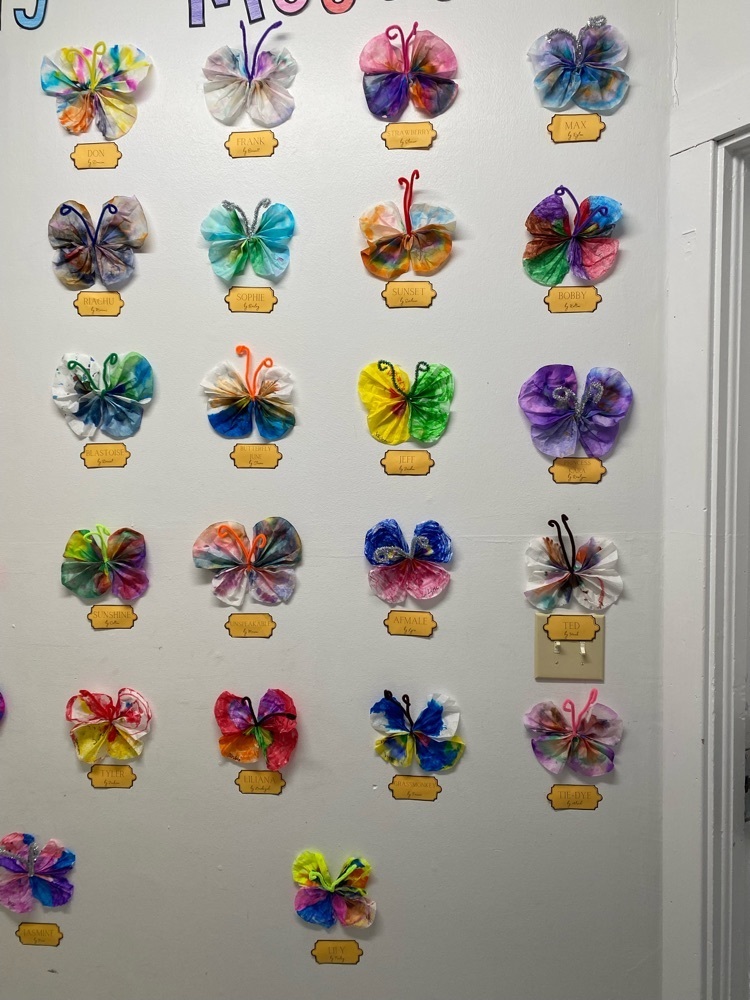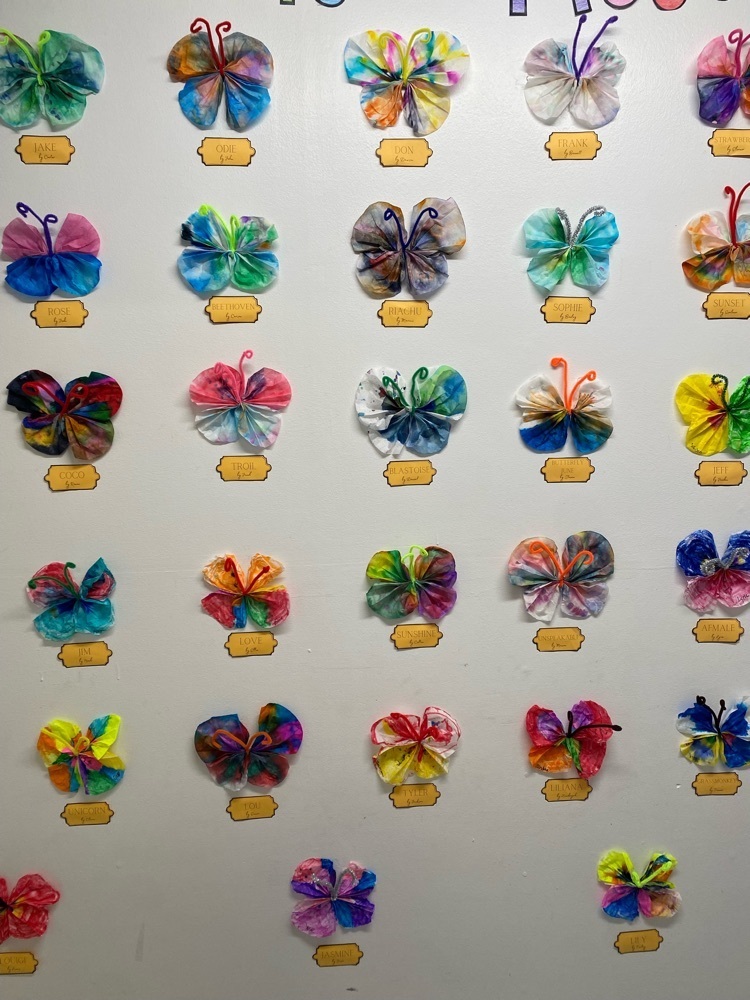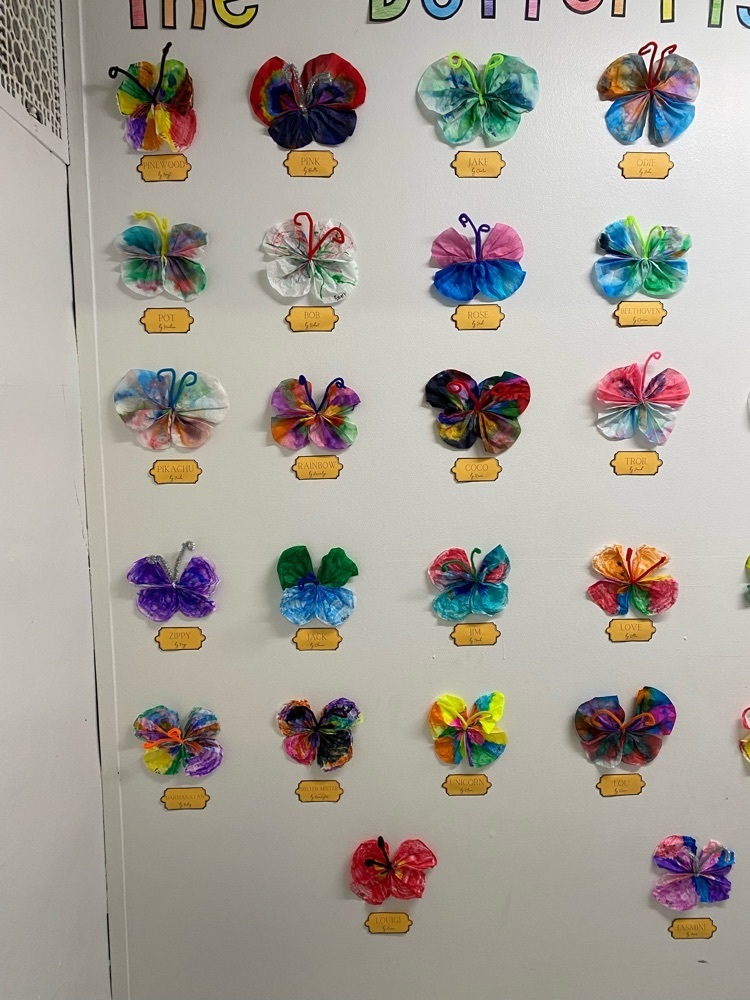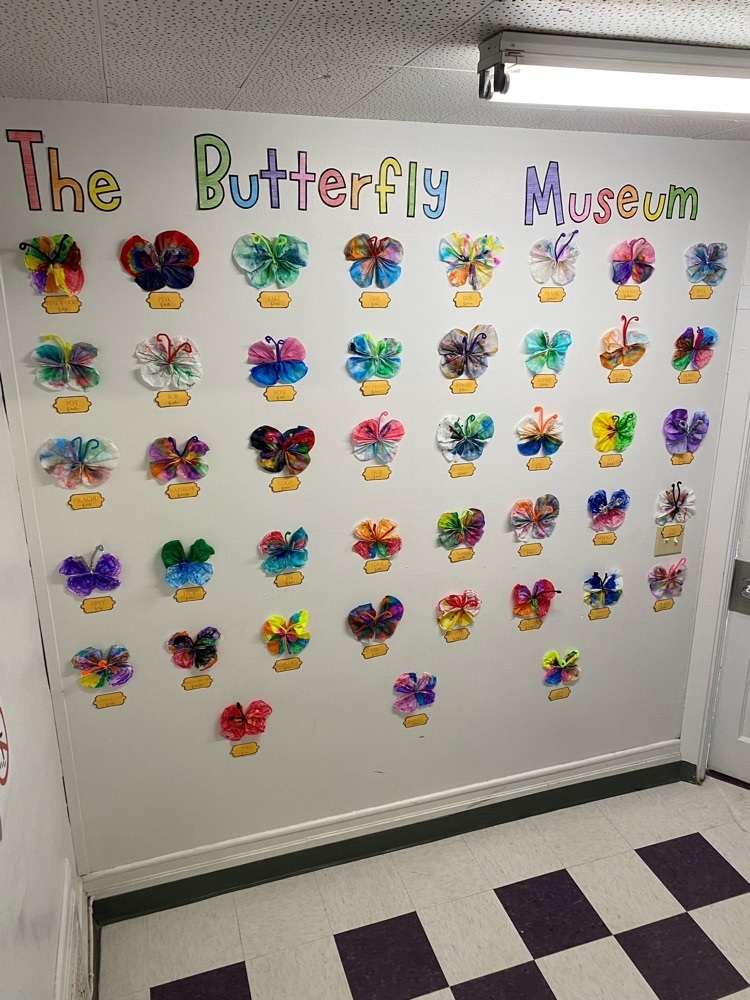 Mark your calendars. Summer school will take place the weeks of June 13th, 20th, and 27th. More details and registration will be sent home in the coming weeks. Thanks!

Our elementary students and teachers have done a great job of adjusting to their new (old) classrooms in the 1901 building. We are all excited about moving back into the refurbished elementary wing next Fall! Happy Friday!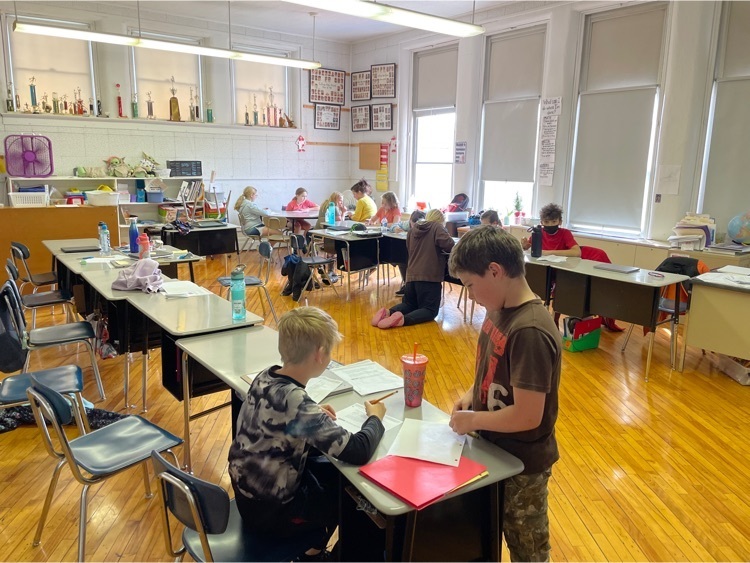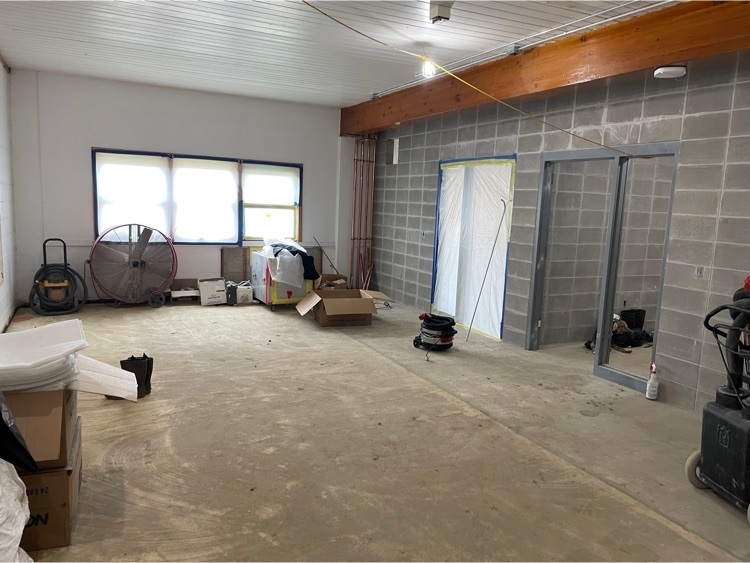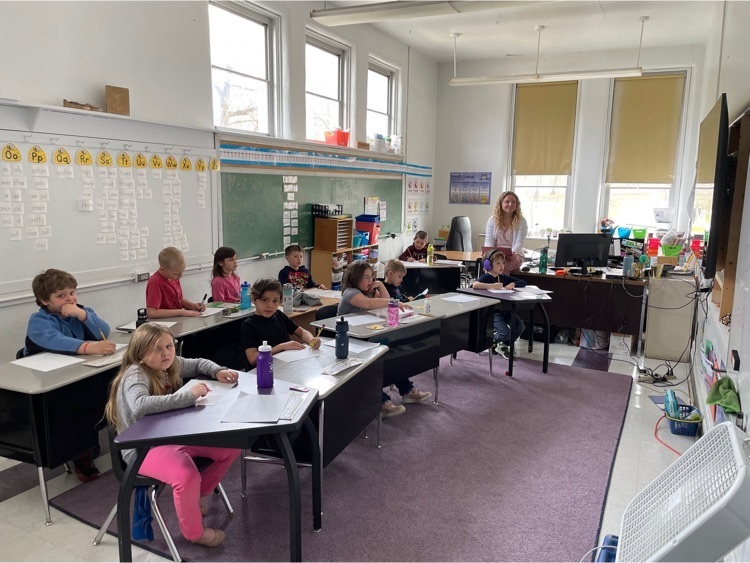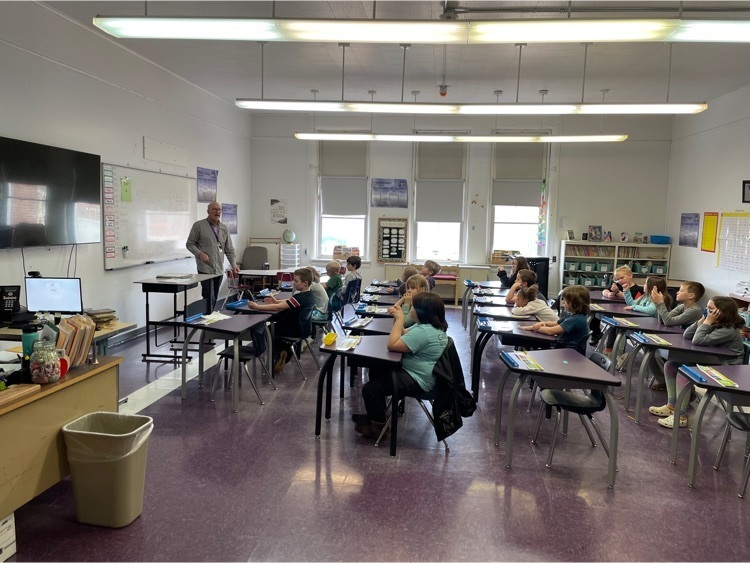 Yearbooks are in and supplies are limited! Cost is $40. If you would like to purchase one, please contact Mrs. Benson to get yours before they're gone!