Let's add ANOTHER conference trophy to the list! Congratulations to the volleyball team for their undefeated conference championship!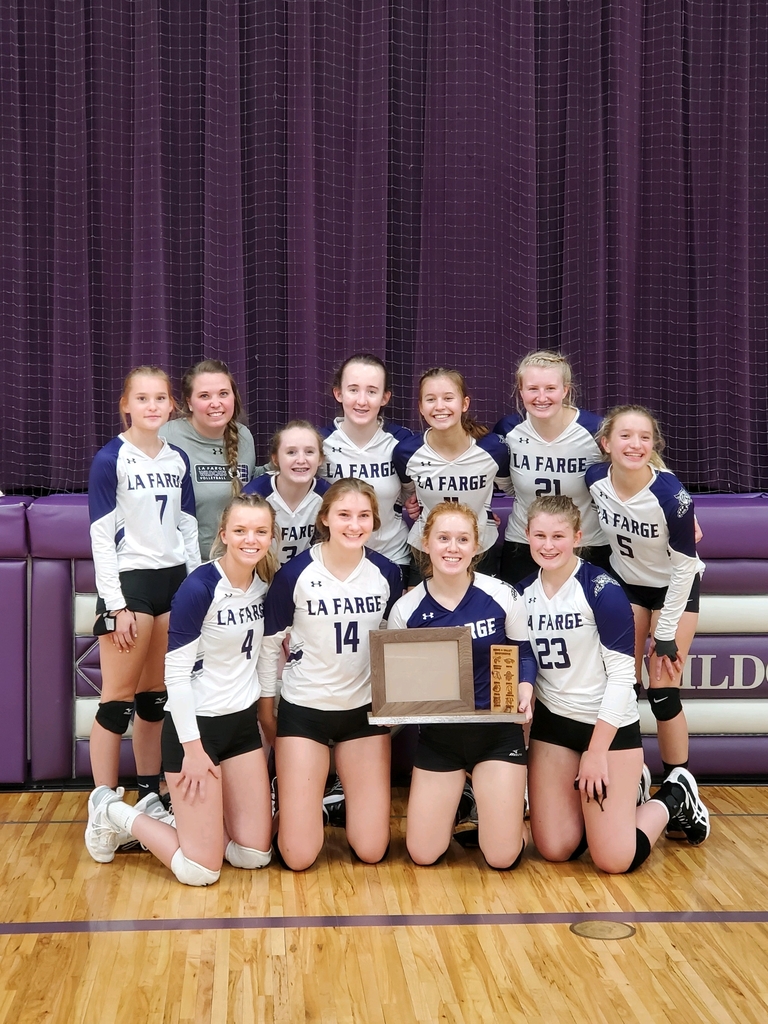 Tune in tonight to watch the high school volleyball girls play their last regular season game and catch a surprise at the end! The game will also be on our local channel 5/305.
https://youtu.be/43V0Ic7MexM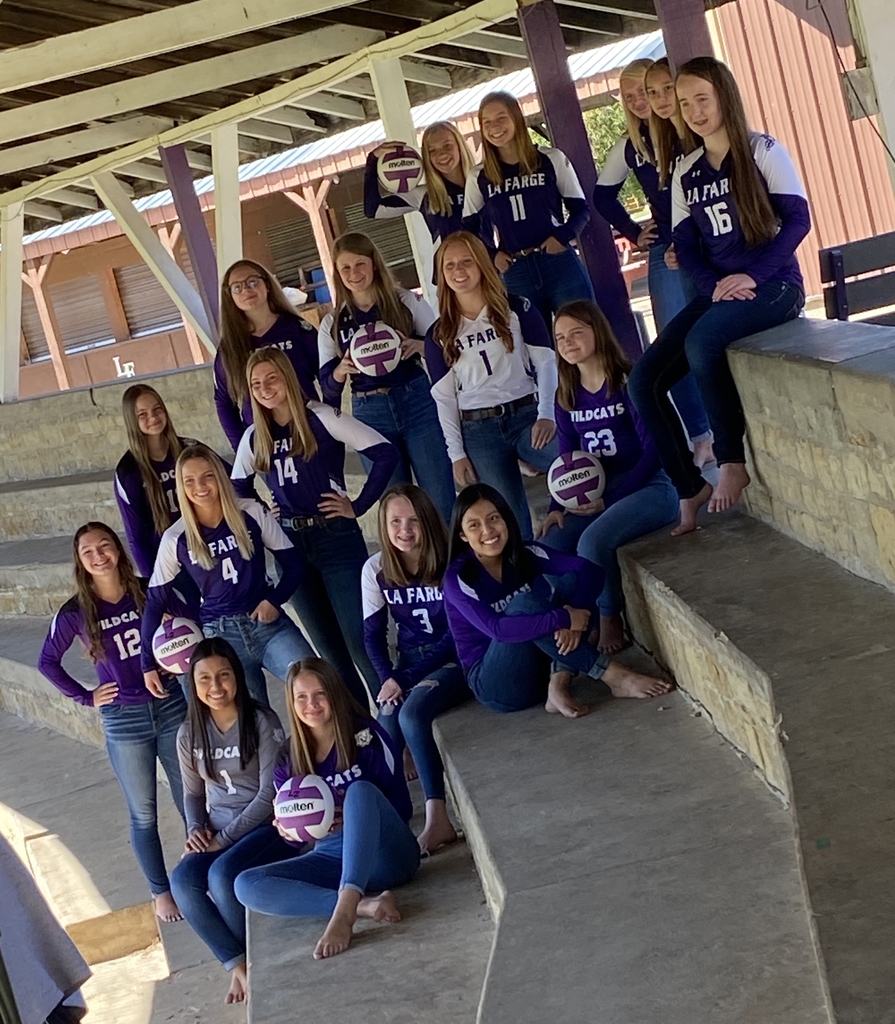 Please click the link below for updated information about La Farge Schools learning model starting the week of October 19. Written and video materials are posted for review.
https://www.lafarge.k12.wi.us/page/covid-19-information
TLDR: MS/HS students will begin a Hybrid learning model, learning in-person two days each week, and virtually three days.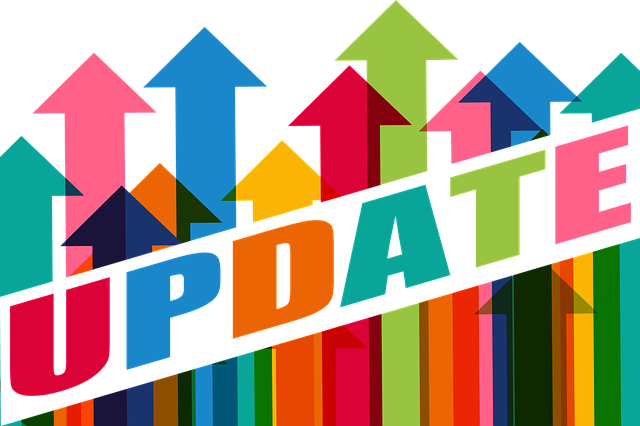 We hope you'll join us next Wednesday to take a tour and get answers to any of your questions about the upcoming Referendum!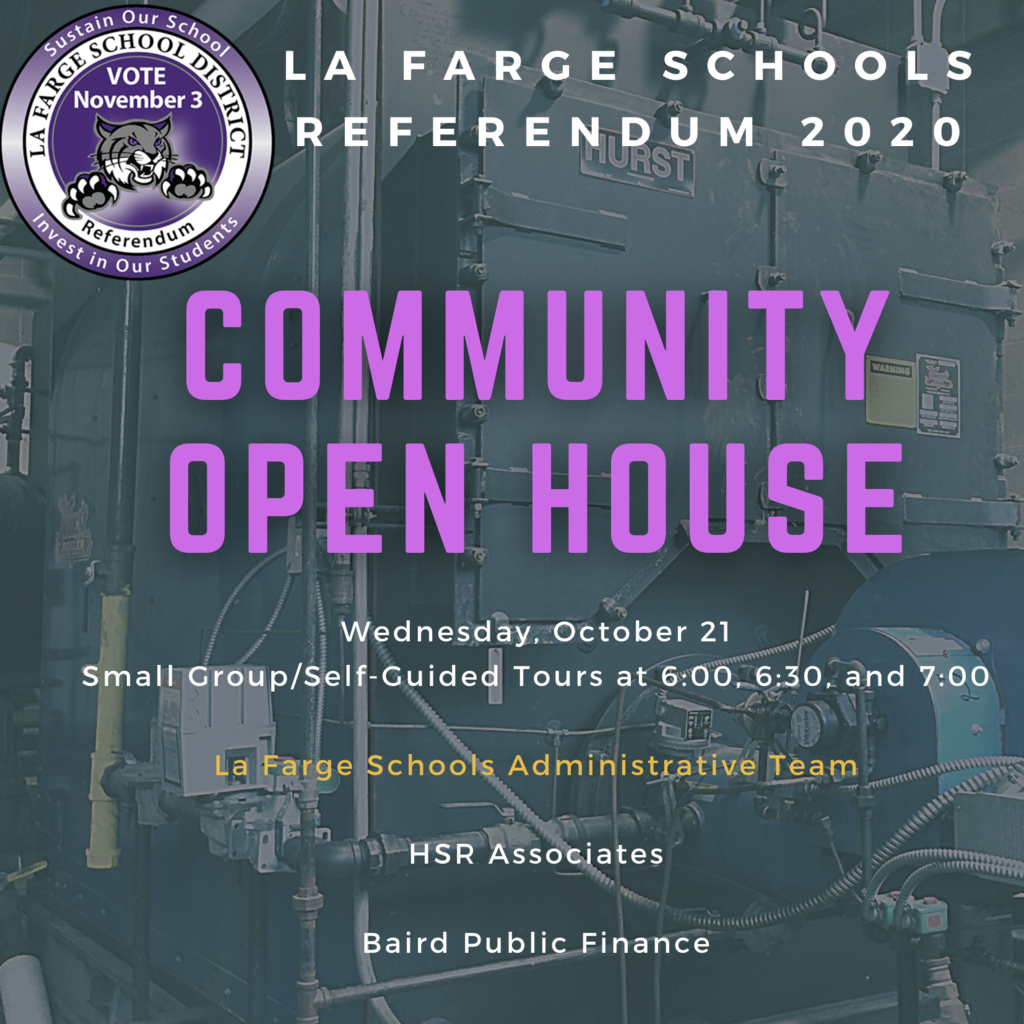 Congratulations to the Ridge and Valley Conference Champions, the Girls and Boys K/LF Cross Country teams!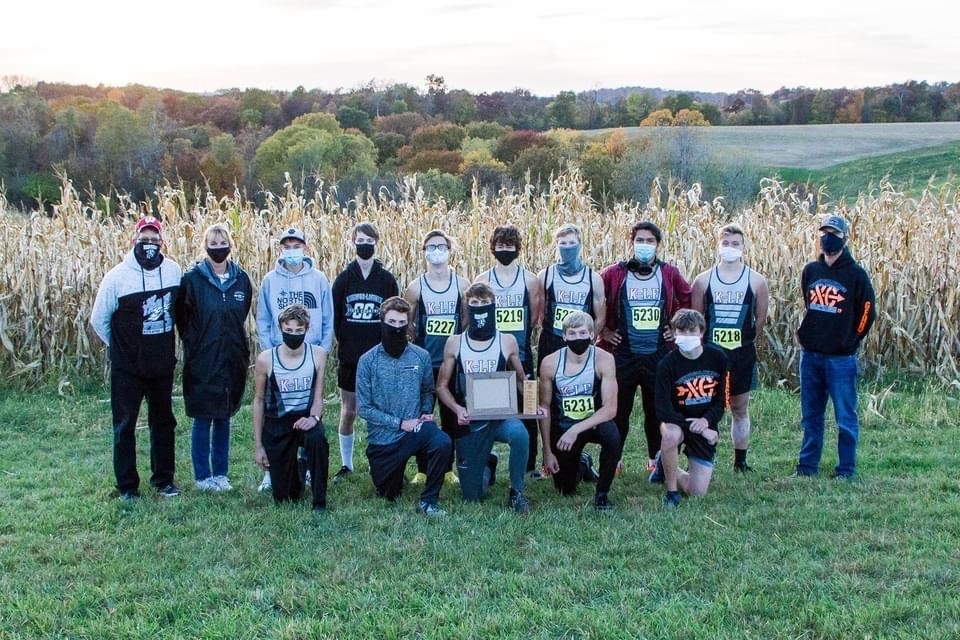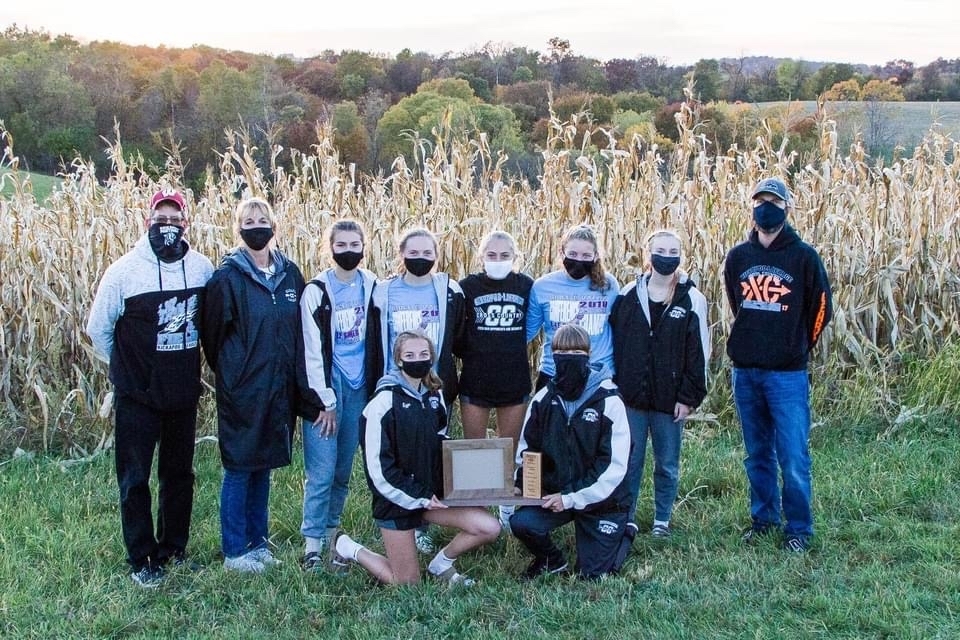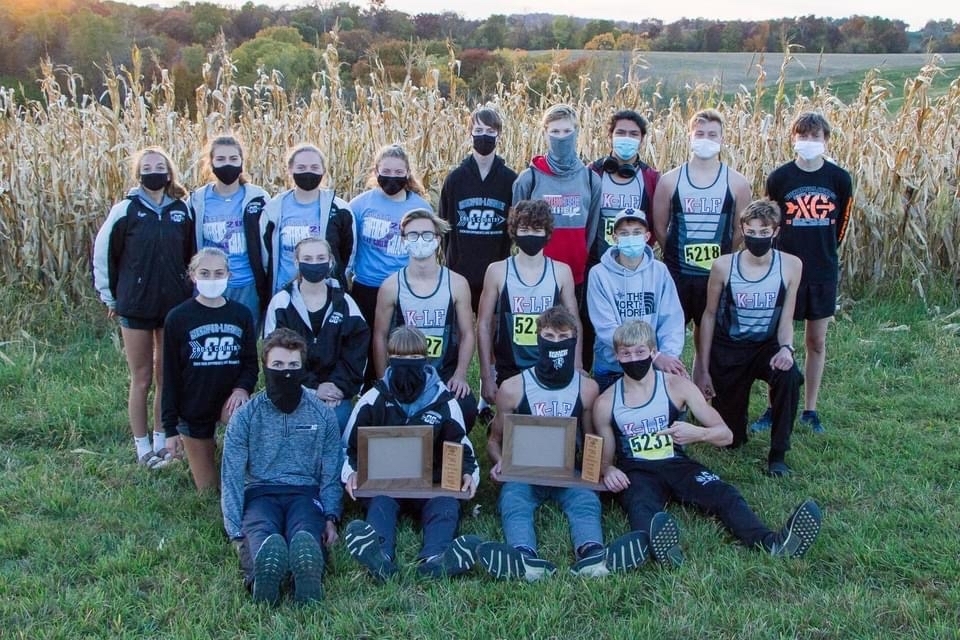 Families: The Vernon County Health Department will be offering Influenza vaccine to all children and students free of charge in the La Farge School district on Thursday, October 22th, 2020. The Centers for Disease Prevention and Control (CDC) recommends that all individuals regardless of age receive the Influenza vaccine this year. The vaccine contains four strains, one of which is the H1N1, so protection will be available for the most prominent strains expected to appear in 2020-2021 flu season. A clinic has been planned for Thursday October 22nd, 2020. This year the Vernon County Health Department staff will utilize a mobile immunization clinic located in your schools parking lot. We will be on location from 7 am to 3 pm. In years past, nursing staff has assisted smaller children if needed, but due to COVID best practice directives, we will not be able to do this this year. If your child needs to be held, you will have to be present for your child to receive the vaccine. More information and a consent form is at the link below. Forms were also sent home with elementary students. MS/HS students or parents can pick up paper copies of the form in the Office. Signed consent forms must be returned to school no later than Monday, October 19. If you have any further questions/concerns, please feel free to contact the LaFarge School Nurse, Emily Oium, RN, BSN or the Vernon County Health Department. We look forward to seeing your child on Thursday, October 22nd, 2020. It is very important that we protect your child from complications of Influenza. Forms:
https://www.lafarge.k12.wi.us/browse/86710
Emily Oium, RN, BSN La Farge Schools Nurse Amy Kleiber, RN, BAN Interim Director/Health Officer, VCHD Find forms here:
https://www.lafarge.k12.wi.us/browse/86710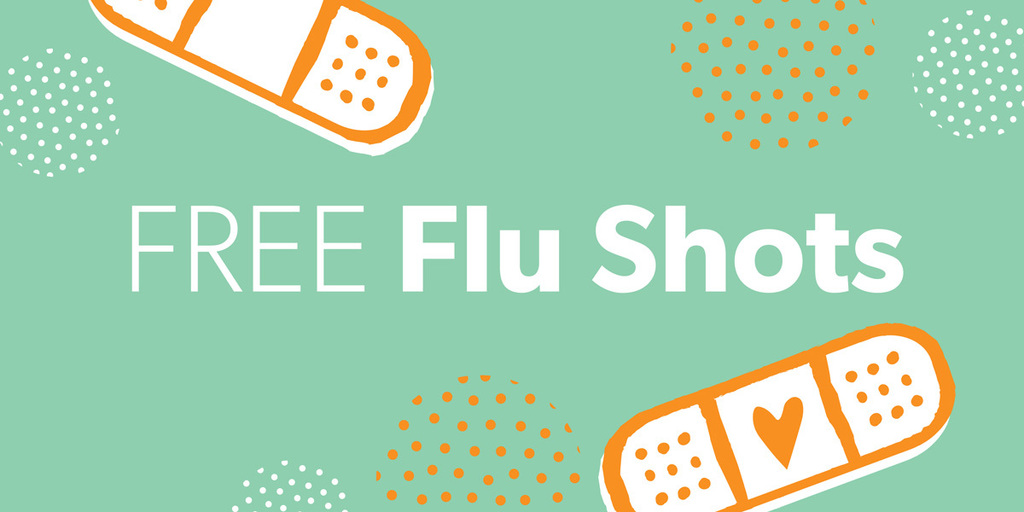 School meals will now be provided to students at NO COST for the rest of the 2020-2021 school year! We are excited to share that the USDA has extended waivers for our meal program through June 2021. Meals are available for any child, age 18 and younger. Students who are learning from home who would like to receive meal deliveries should email
egges@lafarge.k12.wi.us
or call 625-0135.


Please click the link below for information related to a new confirmed case of COVID-19 at La Farge Schools.
https://5il.co/m0yp

Good Morning, Wildcats! As we continue to plan for our elementary students' potential virtual education, any families that foresee internet access being an issue should reach out to Mr. Slack at (608) 625-0125.

Reminder: Staff Inservice and no school for Elementary students Monday, Oct 12. Staff Inservice and no School for MS/HS students Friday, Oct 16.

Updated information released this afternoon from the Vernon County Health Department is included in the graphic below. No changes will be made to our Instructional Model for the week of October 12th. Middle School and High School students will continue to learn virtually, and Elementary students will continue to learn in the building. Case counts in Vernon County have been increasing at alarming rates. Elementary families are advised to consider that a change in instructional model may be made for the week of October 19th, as case counts are continuing to rise at alarming rates. An update will be made on the afternoon of Thursday, October 15. Our priority remains the health and safety of our staff and students, and we want nothing more than to have all of our students and staff working and learning together in our classrooms. #StaySafeandHealthy #EveryStudentEveryDay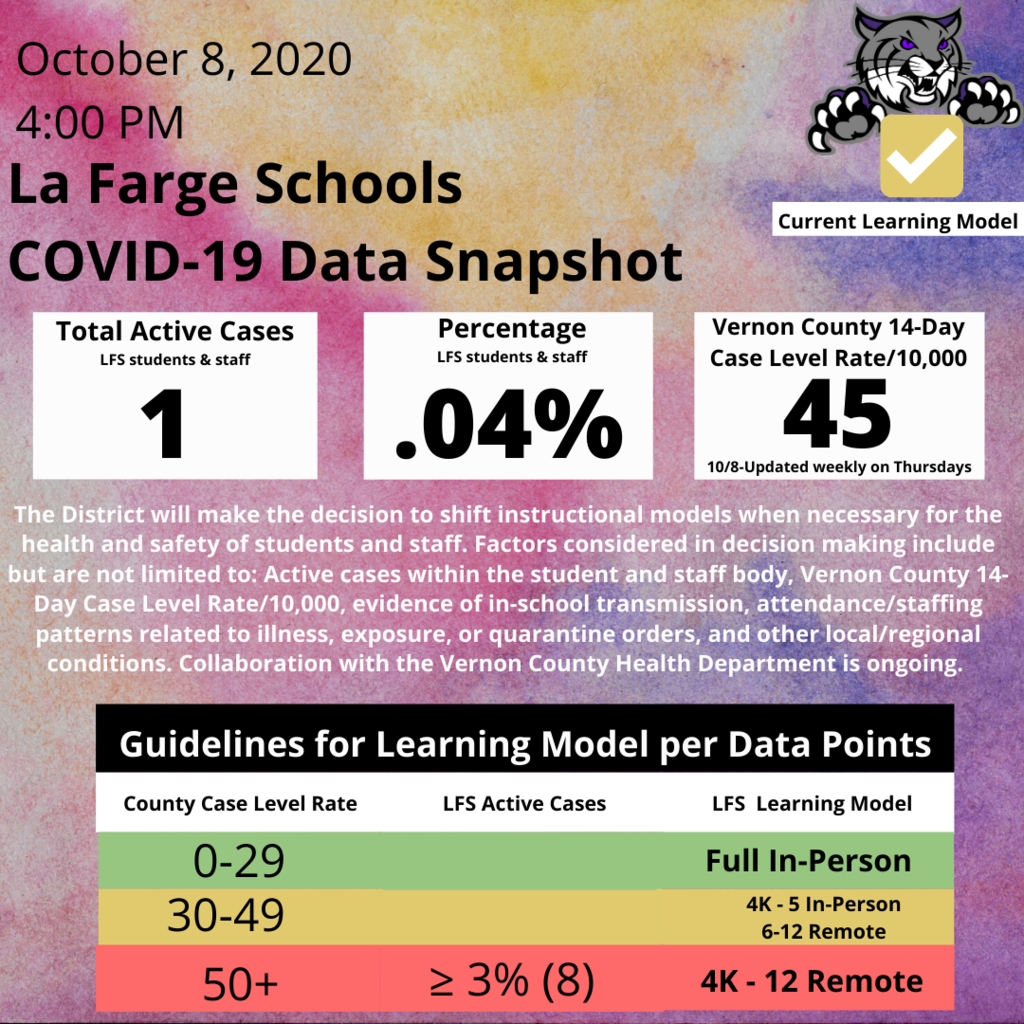 It's FAFSA time! Seniors should be sure to check their email from Mr. Slack containing valuable FAFSA information. Any questions regarding its contents can be directed to me. It's a great day to be a Wildcat!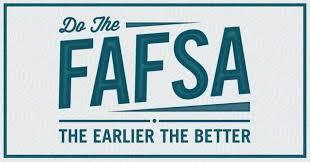 If you signed up for meal deliveries, please set out a cooler! Meals will be delivered on Tuesdays and Fridays.

Teacher Inservice Days are coming up next week! Monday, Oct 12 is NO SCHOOL day for 4K - 5th grade students. Friday, Oct 16 is a NO SCHOOL day for 6th - 12th grade students. (This is a change for MS/HS students, due to the virtual schedule).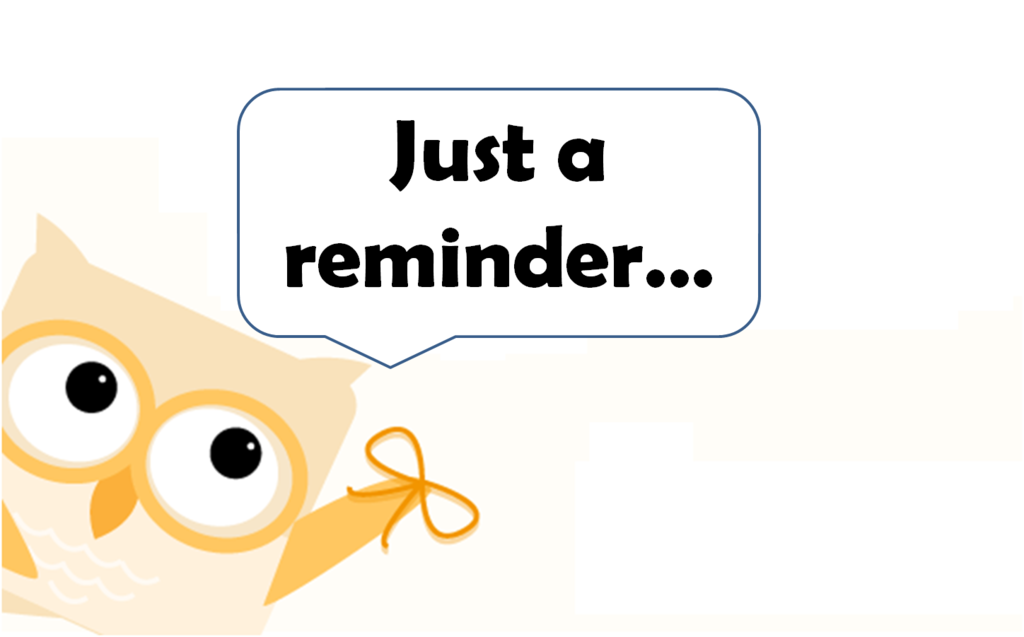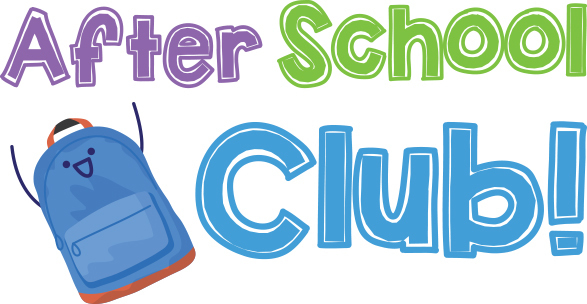 Hello, Wildcat Nation! Thank you to all of our students, families, staff, and community partners for helping to navigate a school year like no other! A few reminders as we head into this week: - Check out our updated website at
www.lafarge.k12.wi.us
! - Grades 6 - 12 will be participating in mandatory remote learning starting Monday, October 5, and for the next two weeks, more information here:
https://5il.co/lr7q
- Information will be continued to be shared with families via email and Skyward Family Access. If you are unsure of your Skyward Login, please contact Patty at 625-0100 or Tammy at 625-0150. #EveryStudentEveryDay #WildcatNation #StaySafeandHealthy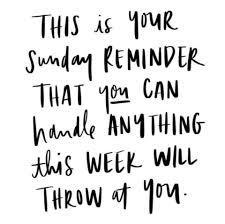 Details regarding the 6-12 Remote Learning plan have been emailed to Middle and High School families, and posted on Skyward Family Access. If you are unsure of your Skyward Login, please contact Patty at 625-0100. Remote learning for MS/HS starts Monday, October 5 for at least two weeks. Thank you to all of our Middle School students, families, and teachers/staff for working together through a challenging situation. We will get through it together! #EveryStudentEveryDay #WildcatNation #StaySafeandHealthy